SYML Helps BMI Close out New York Craft Brewers Conference
The New York State Brewers Association closed out their annual Craft Brewers conference this year with an intimate acoustic performance by BMI songwriter SYML at their virtual Happy Hour (3/5). SYML is Brian Fennell's latest solo project and he streamed his performance from his home studio in Seattle. Fennell is best known for his song "Where's My Love" which was used on the popular TV show Teen Wolf and subsequently spent 20 weeks on the Billboard Hot Rock Songs chart. The NYSBA CBC was held virtually this year over a 3 week period and attracted brewers from across the state.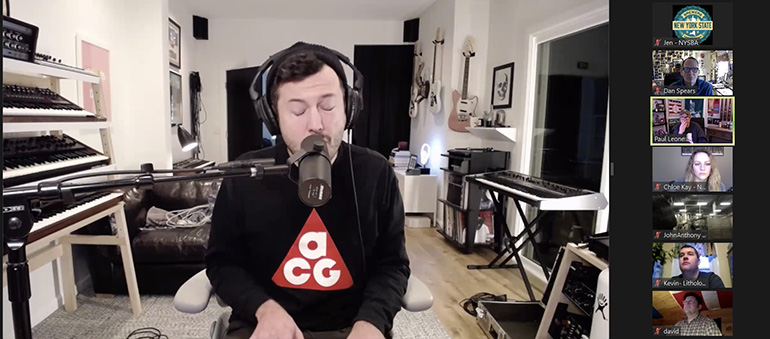 SYML performs virtually at the NYSBA's CBC.