SongHall to Host Olman Presentations, CD Showcase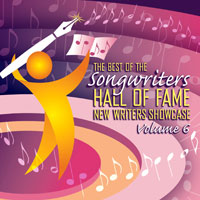 The Songwriters Hall of Fame will be hosting presentations of the Abe Olman Scholarships and its CD release showcase on Monday, June 23, at 7p.m. Scholarships will be presented to those songwriters who have been chosen by BMI, ASCAP, SESAC, SGA and the SongHall.
Following the scholarship presentations, the winners, , along with the other featured writers on the SongHall compilation CD, Best of the Songwriters Hall of Fame New Writers Showcase, Volume 6, will perform their songs. In addition, all attendees will receive their own copy of the compilation CD!
The presentation and performances will take place at The Bitter End (147 Bleecker Street, New York, NY 10012; 212-673-7030). There is no admission charge; a two-drink minimum per table is required. For more information, please e-mail Peter Bliss at pbliss@songhall.org or call 212-957-9230.