Seven Acts Crash BMI/CMJ Showcase
The BMI-sponsored CMJ Music Marathon Festival showcase, held October 22, featured seven bands that convened at Crash Mansion for an explosive night of live music. The diverse line-up of nascent talent hit the stage displaying high-energy and pulsating sounds, reflecting CMJ's 28-year history of celebrating new music first.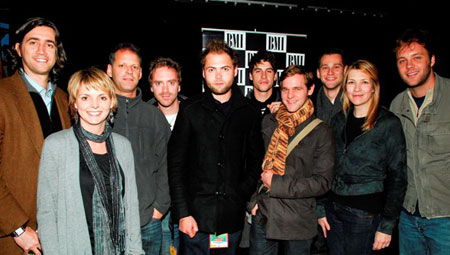 Passenger poses with BMI's Ben Tischker (far left); Glenda Miller (2nd from left); Casey Robison (3rd from right); Samantha Cox (2nd from left) and David Claassen (far right).
The line-up at the BMI/CMJ showcase included charismatic imports Hypernova; poignant storytellers Passenger; street-funk amalgamators Blonde Acid Cult; explosive wordsmith Watt White; hook-laden Nelo; genre-smashing Outernational; and southern rockers Ponderosa.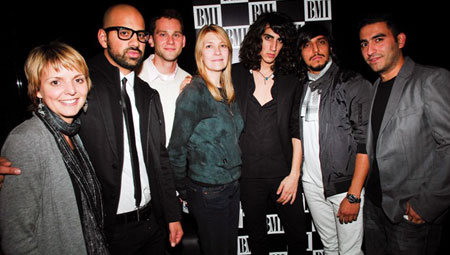 Hypernova and co-manager Ali Salehezadeh (far right) are greeted by BMI's Glenda Miller (far left), Casey Robison (3rd from left) and Samantha Cox (4th from left)
BMI continued its association with the CMJ Music Marathon Festival by hosting an information booth October 21-25 at the Exhibit Hall, located in the penthouse of New York University's Kimmel Center in Greenwich Village.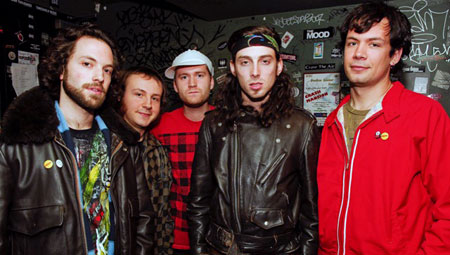 Outernational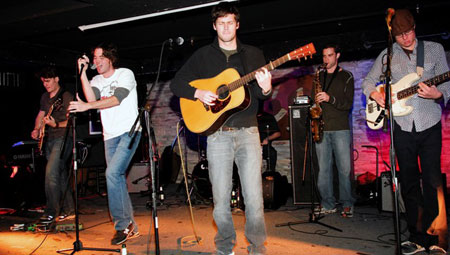 Nelo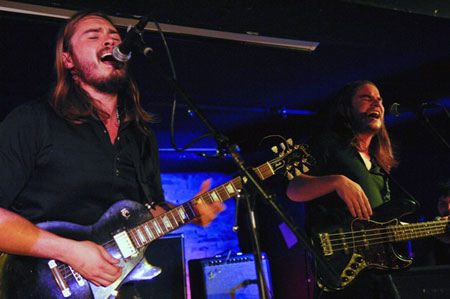 Ponderosa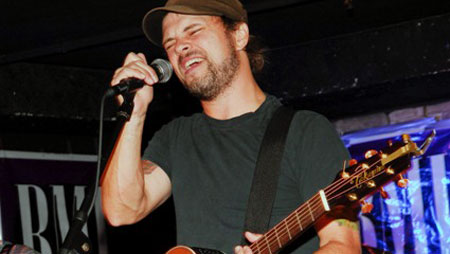 Watt White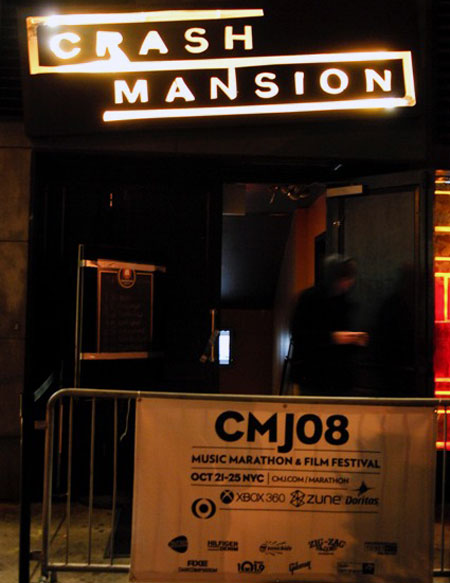 Crash Mansion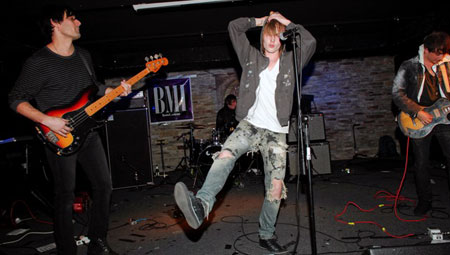 Blonde Acid Cult