Rodney Atkins Celebrates Triple Crown With BMI
Rodney Atkins' mounting success has united the Music Row community in one very distinct way: everyone couldn't be happier. After 10 years of labor, Atkins is finally experiencing a load of deserved success. His now platinum album, If You're Going Through Hell, spawned a No. 1 single by the same name, but it was the Atkins' co-penned "Watching You" that gave him his first No. 1 as a songwriter. Written with BMI hitmaker Steve Dean and Brian White, the song basks in warm everyday exchanges between father and son. Wednesday, March 28 was Rodney's birthday, and BMI rolled a platinum, No. 1 and birthday celebration into one giant party. Rodney was greeted by a main lobby filled with sincere well-wishers.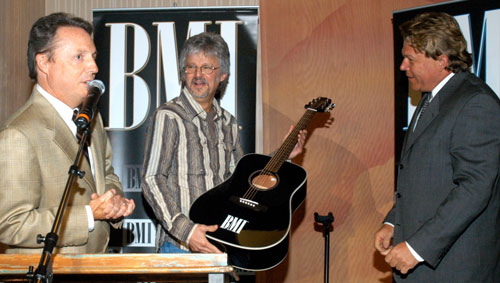 BMI presented a special edition Takamine guitar to co-writer Steve Dean. Pictured are (l to r): BMI's Jody Williams, Steve Dean and BMI's David Preston.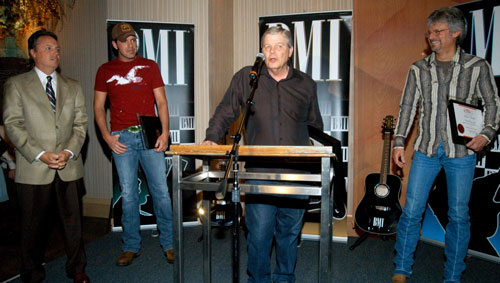 Longtime staff writer and new Country Weekly editor Larry Holden told folks a bit of the "story behind the song." Pictured are (l to r): BMI's Jody Williams, Rodney Atkins, Country Weekly's Larry Holden and Steve Dean.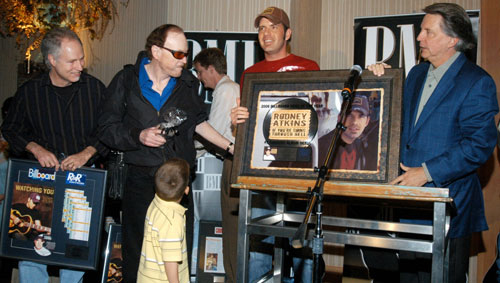 Curb Records' Mike Curb made a triumphant platinum presentation. Pictured are (l to r): producer Ted Hewitt, Curb's Phil Gernhard, Rodney Atkins and Curb's Mike Curb, with Elijah Atkins smiling up at his dad in front.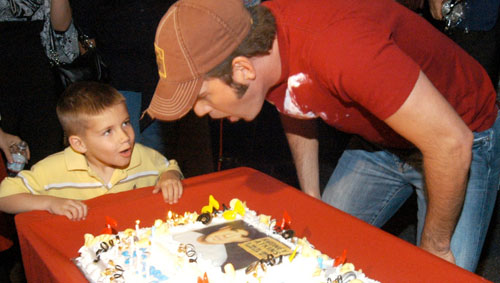 Elijah helped dad Rodney blow out the candles on his birthday cake.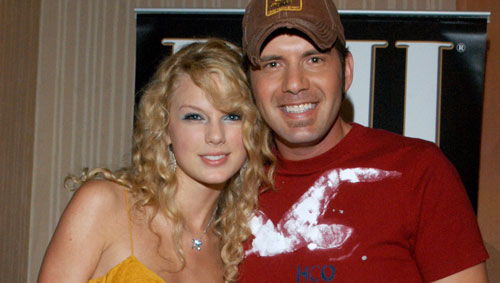 BMI artist and songwriter
Taylor Swift
(left) showed up to congratulate Rodney (right) in person.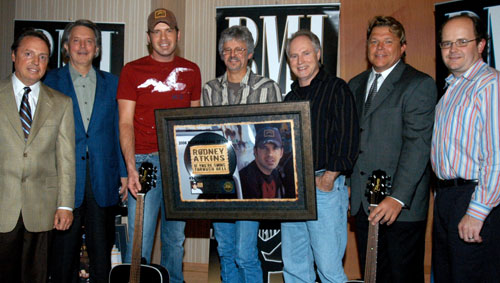 Pictured after the presentations are (l to r): BMI's Jody Williams, Curb Records' Mike Curb, Rodney Atkins, Steve Dean, producer Ted Hewitt, BMI's David Preston and Curb Music Publishing's Drew Alexander.
Photos by Alan Mayor