Rick Baitz Composing for the Screen Workshop Has Another Successful Year
BMI again this year is providing an opportunity for nine emerging film composers to participate in a high-level music for media workshop. Led by BMI composer Rick Baitz, the workshop meets in BMI's New York office where attendees study and share their work in a supportive environment. As part of the course, the group will continue to occasionally meet during the year to discuss their development as film composers since completing the workshop.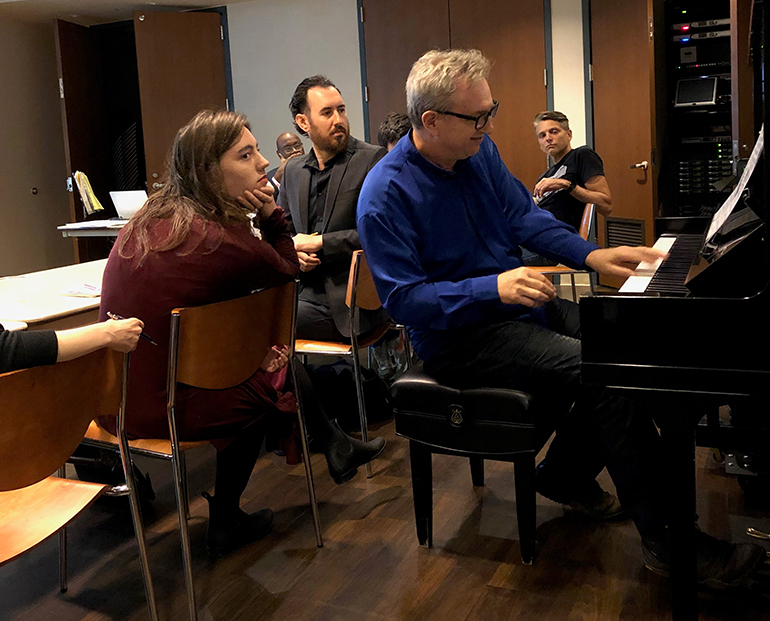 BMI composer Rick Baitz elaborates on his insights at the piano while workshop attendees look on.