RAB Board Members Treated to a Performance from BMI Pop Rock Artist Marc Scibilia
The Radio Advertising Bureau's 2018 Fall Board Meeting, held recently in Philadelphia (10/16), was highlighted by a performance from BMI singer-songwriter Marc Scibilia. The former Capitol recording artist performed in front of the leadership representing a number of the top radio groups in the country including iHeart Media, Entercom, Cox Media, Hubbard Radio and Beasley Media. Scibilia may be best known for his participation in two high profile Jeep commercials, one of which was the most Shazamed moment of the 2015 Super Bowl broadcast.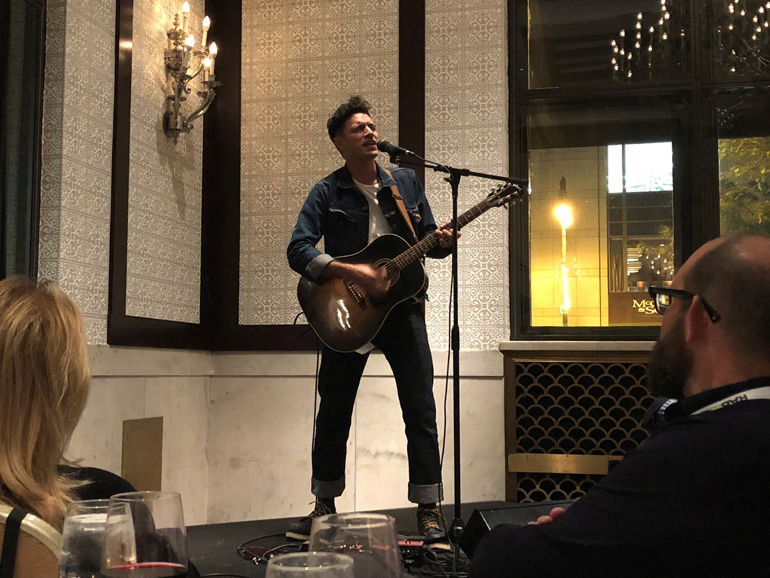 BMI songwriter Marc Scibilia performs at the RAB Board Meeting at the Ritz Carlton in Philadelphia.