Publisher Ann Wilson Scores First No. 1 With 'She's Everything'
Brad Paisley and BMI songwriter Will Nance attracted quite a crowd to Owen Bradley Park Tuesday afternoon. Music Row staffers took advantage of the blue skies and walked over to the park to join BMI in toasting the No. 1 success of "She's Everything." Co-written by Will Nance and Brad Paisley, Paisley's performance of the tender ode sent the tune flying up the charts and provided beloved publisher Ann Wilson with her very first No. 1 hit.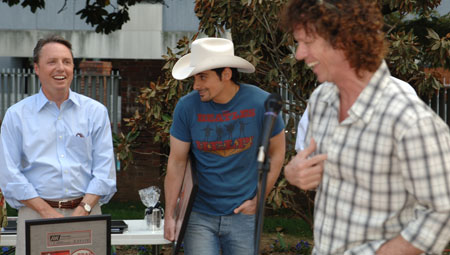 Wil Nance (front) cracks up the crowd, along with BMI's Jody Williams (left) and Brad Paisley (right).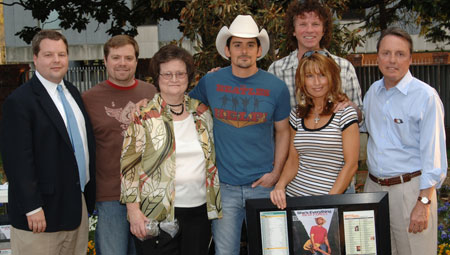 Ann Wilson Music had a lot to celebrate. Pictured are (l to r): BMI's Bradley Collins, producer Frank Rogers, Ann Wilson, Brad Paisley, Wil Nance, Holly Hefner Nance and BMI's Jody Williams.
Photos by Eric England