Lucas Richman's Music Inspires the Audience to Repair the World
Lucas Richman's newest work, Symphony:This Will Be Our Reply, made its West Coast Premiere on August 17 to an inspired crowd at the Walt Disney Concert Hall in Los Angeles. Conducted by Noreen Green of the Los Angeles Jewish Symphony, the three movements of music explore the contrasts of great beauty and horrific violence with the final choral anthem, "Tikkun Olam (Heal the World)," proclaiming the award-winning composer's hope for a coming-together of communities.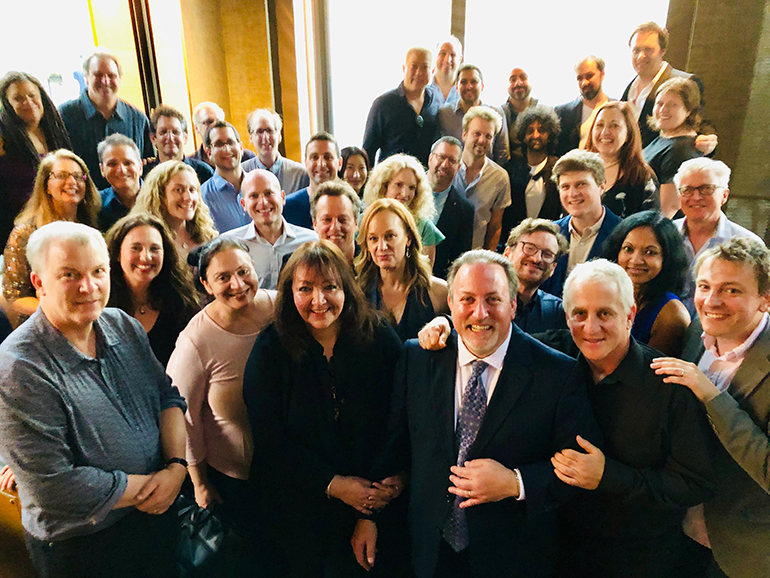 Richman, who is also a renowned conductor, has lent his expertise leading BMI's Conducting Workshop for an incredible 22 years. Several of his alumni, along with BMI's Doreen Ringer-Ross, gathered for dinner prior to the concert to pay homage to the maestro.