Larry Cordle Celebrates Took Down and Put Up
Award-winning songwriter Larry Cordle celebrated the release of his new album, Took Down and Put Up, Wednesday, September 19 at BMI's Music Row offices. Attendees mingled and enjoyed a sample of Cordle's honky tonk bluegrass concoction while he performed with his band, Lonesome Standard Time. Alison Krauss, Rhonda Vincent, Ricky Skaggs, Garth Brooks, George Strait, Trisha Yearwood, Reba McEntire, Diamond Rio and Alan Jackson have all recorded tunes by Cordle, who also co-wrote the anthem "Murder on Music Row."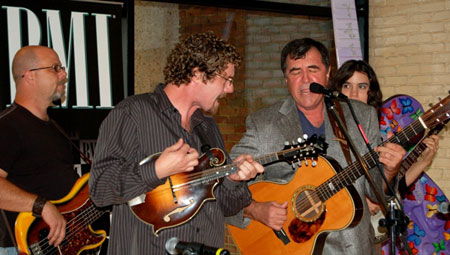 Larry Cordle performs with his band.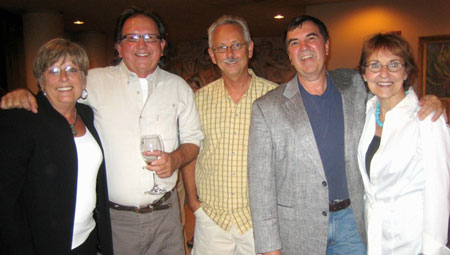 Pictured are (l to r): BMI's Ima Whithers, Larry Schell, award-winning songwriter and producer Buddy Cannon, Larry Cordle and publicist Norma Morris.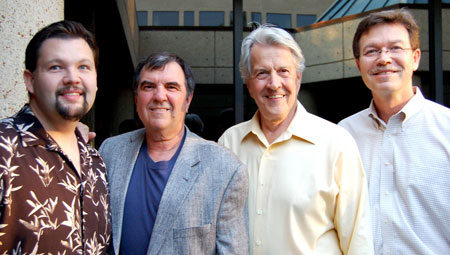 Pictured at the reception are (l to r): Lonesome Day Records' Randall Deaton, Larry Cordle, BMI's Harry Warner and IBMA Executive Director Dan Hays.