James Davis Performs at 'Hear It Here First' Showcase
Los Angeles-based band James Davis performed at the BMI office on Friday, November 21, as part of its "Hear It Here First" showcase series. Composed of twins, Jessika "Jess" Reynolds and Erika "Rey" Reynolds, and their younger brother Auston, the trio delivered a medley of songs in advance of their Motown/Capitol Records debut EP release. The alternative-soul group recently caught the attention of Motown's President Ethopia Habtemariam and Capitol Records Chairman and CEO Steve Barnett after collaborating with a host of sought-after songwriters and producers.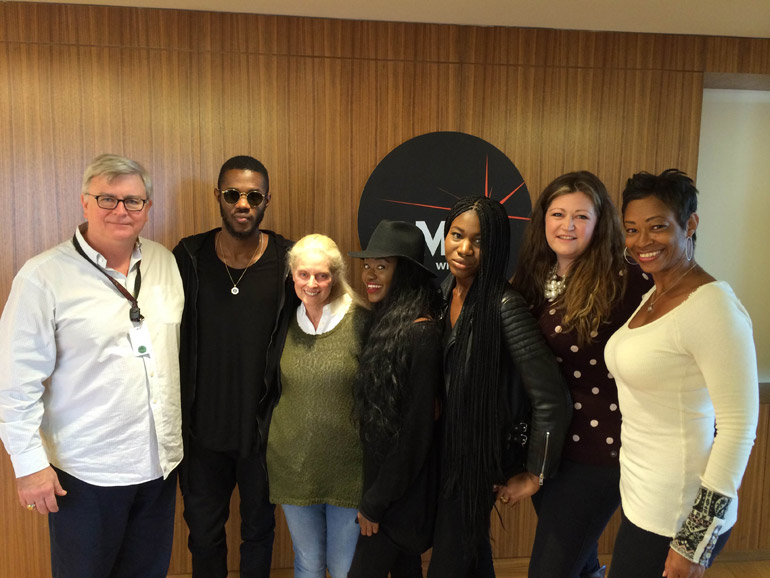 Pictured at the BMI LA office prior to Jamie Davis performance (L–R): BMI's Phil Graham; James Davis' Auston Reynolds; BMI's Barbara Cane; James Davis' Jess Reynolds and Rey Reynolds; BMI's Ashley Saunders and Valerie Patten.