'Good Directions' Lead to BMI
Capitol recording artist and BMI songwriter Luke Bryan celebrated his first No. 1 recently, with a twist: the tune was co-written by Bryan and recorded by someone else. Luke, whose debut single "All My Friends Say" is currently climbing the charts, partnered with friend Rachel Thibodeau to co-author the homegrown smash "Good Directions" for rising star Billy Currington.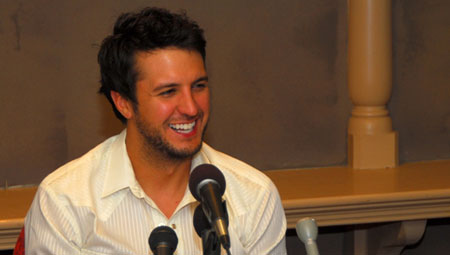 Luke Bryan fielded questions from reporters before the party.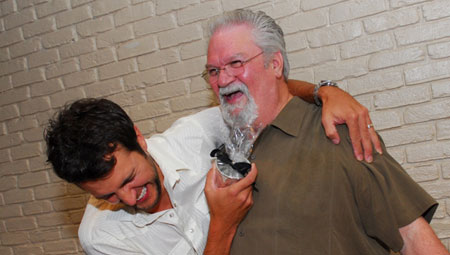 Luke Bryan (left) and Roger Murrah (right) crack each other up.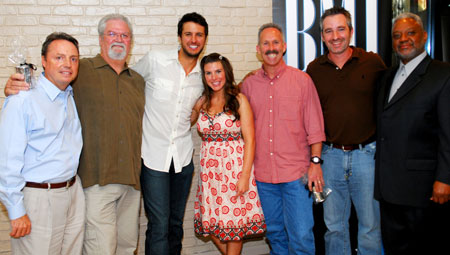 Pictured at the party are (l to r): BMI's Jody Williams, Murrah Music's Roger Murrah, co-writers Luke Bryan and Rachel Thibodeau, producer Carson Chamberlain, Universal Music Group's Brian Wright and BMI's Thomas Cain.
Photos by Steve Lowry