George S. Clinton to Receive Richard Kirk Award at BMI Film & Television Awards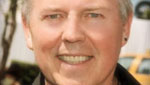 Composer George S. Clinton will receive the prestigious Richard Kirk Award for outstanding career achievement at the BMI Film & Television Awards, to be held Wednesday, May 16 at the Regent Beverly Wilshire Hotel in Beverly Hills. The black-tie, invitation-only dinner will also honor the composers of the past year's top-grossing films, top-rated prime-time network television series and highest-ranking cable network programs. BMI's President & CEO Del Bryant, and BMI's Vice President, Film/TV Relations, Doreen Ringer Ross, will make the presentation.
Bestowed annually on a composer who has made significant contributions to the realm of film and television music, the Richard Kirk Award is named after past BMI Vice President Richard Kirk. As the 2007 honoree, George S. Clinton enters an ambit of elite colleagues including composers Henry Gregson-Williams, Jerry Goldsmith, John Barry, Thomas Newman, Michael Kamen, Mark Mothersbaugh, Danny Elfman, Alan Menken, Mike Post, Lalo Schifrin and John Williams.
George S. Clinton's versatility and sheer musical prowess have placed the Grammy-nominated maestro in the upper-echelon of Hollywood composers. The recipient of six BMI awards and composer for a myriad of films, Clinton's scores have lent depth to thrillers including Mortal Kombat and Wild Things; supplied deft timing to comedic smashes Austin Powers: International Man of Mystery and its two sequels; and helped paint poignant moments in Joe Somebody, quirky moods in 3,000 Miles to Graceland and foreboding atmospheres in The Astronaut's Wife. An active member of the film community, George S. Clinton also serves as an advisor at the Sundance Institutes' Composers Lab.
The gala ceremony, will also salute BMI's Oscar, Golden Globe and Emmy-winning composers. BMI will also present the Classic Contribution Award to composer and conductor Lucas Richman. Richman has led the BMI Conducting Workshop in Los Angeles since it inception, celebrating 10 years when the workshop commences in June. The Workshop is a two-week course taught by Richman, designed for working BMI film and television composers who wish to refine their conducting skills.