Five Explosive Bands Rock BMI MOBfest Showcase
The walls of the Rock Room couldn't contain the alluring sounds emanating from the BMI MOBfest showcase on June 21 in Chicago. The music spilled out from the venue into the streets, attracting passers-by enthralled by the five bands that convened for a night of live music.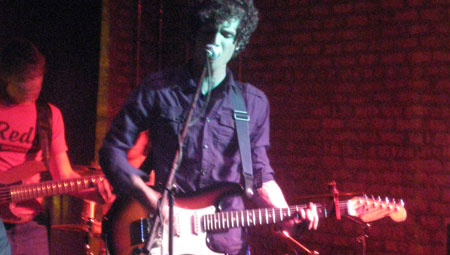 Steve Moakler
The showcase began with explosive wordsmith Steve Moakler, whose performance displayed his innate ability to lament and rejoice in life's experiences. Chicago-bred buzz-band Butterfly Assassins followed up with their brand of epic, classically tinged indie rock. The Composure then grabbed concertgoers with their introspective lyrics and moody melodies, while Settings meshed guitars and electronics to create a unique sound. The night ended with Leah Stargazing, who combined sweet-as-candy melodies with eardrum-piercing, full-on noise.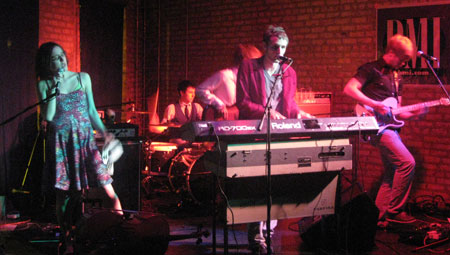 Butterfly Assassins
BMI, an annual showcase sponsor, continued its association with MOBfest, a three-day music business seminar focused on building a buzz, aiding in awareness and peaking the interest of the music business community. In its 12th year, MOBfest brings the a&r community and other record business executives to Chicago for three nights of showcases and daytime panels.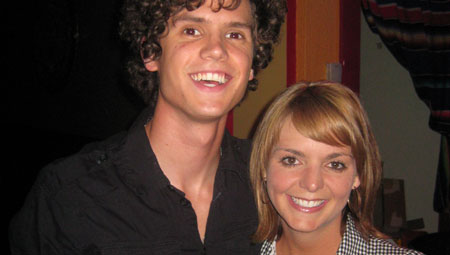 Steve Moakler and BMI's Glenda Miller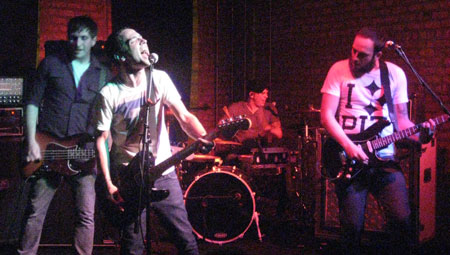 The Composure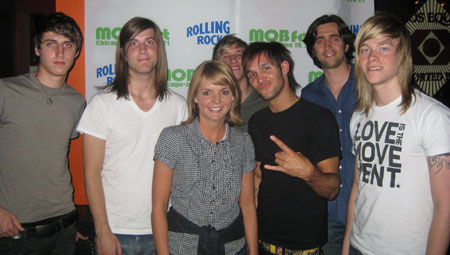 Settings and BMI's Glenda Miller (third from left) and Ben Tischker (second from right)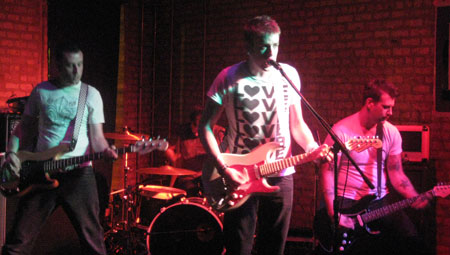 Leah Stargazing