Film/TV Blog: More from the Úbeda Film Music Festival
Andy Hill is a Grammy-winning supervisor/producer of film music, composer and educator, and serves as director of the scoring for film, television, and video games graduate program at Berklee in Valencia.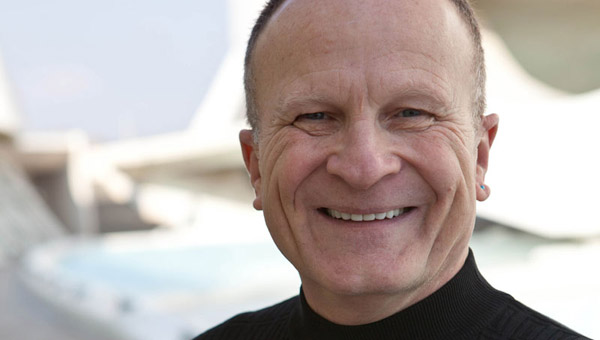 Andalusia is word that pleases the tongue. Especially when you realize that it's meant to be pronounced like the name of a woman and not like a form of nervous disorder. Anda-lucia. al-Andalus, the name given by the Muslim caliphate to the Iberian peninsula, and now retained only by its most southern and most exotic province.
For most people, the name conjures flamenco, tapas, narrow streets and Moorish architecture, and these are all here in abundance. But what is most prevalent in mid-summer is light and heat. Brick oven heat, softer than Mojave but just as intense. And light that is Saharan in its hard diamond brilliance. Crazy time for a festival.
The Festival Internacional de Musique de Cine was split in two this year, kind of like Oscar voting categories. The first half, held in and around Cordoba in late June, celebrated feature film music and hosted Mark Isham, Blake Neely, Ludovic Bource, Trevor Morris, and Christopher Young (who is an almost mythic figure down there). It was the more star-studded event. The second half, retitled Playfest, is going on this week in the Renaissance town of Úbeda, about seventy kilometers east, and for the first time, its focus is on music for animation and videogames. Playfest very nearly didn't happen at all due to El Crisis, the cataclysmic economic situation in Spain, and many hoped-for guests, such as Alf Clausen and Mark Mancina, weren't able to make it. But thanks to some incredibly tenacious promoters with a do or die passion for film music, it came off, and I've been here for the past two days.
Everybody gets star treatment in Úbeda. It's a small coterie, and everyone gets picked up at the little Linares-Baeza train station by one of the festival managers and whisked to the lovely El Postigo Hotel in the center of the old town. Like I said, these guys are true blue fans. Where else in the world would they be holding a heartfelt tribute to Shirley Walker? When I arrived, my driver had been delayed and the station was empty and baking under a Saharan sun. I felt like Jack Nicholson in Antonioni's The Passenger. But within minutes, Juan arrived, accompanied by thunder, heat lightning, and then a midsummer cloudburst that brought the temperature down fifteen degrees and has kept it there for the length of my stay.
Today, on the patio of a little club called Musicologie, at the end of a steep, dusty cobblestone street, I brought Alan Menken and Mark Mancina to Úbeda via Skype. They were gracious, and giving, and honestly touched, as were the small group of aficionados and aspiring composers, some of whom had traveled from as far away as Germany to be there. The world became just a little smaller and friendlier.
In the evening, we gathered at the Teatro to view two short films scores by Ryan Shore, nephew of the Lord of the Rings and a guest of the festival. Terrific work, especially on Daniel Kanemoto's moving and beautifully animated Articles of War. Afterwards, with the Andalusian hospitality that David Doncel and his crew have become known for, we were all treated to tapas and cervezas at El Blanquillo, an exquisite hilltop spot overlooking the endless olive groves and attached to the beautiful Las Casas El Consul Hotel, which is where I plan to stay next year!