Craig Morgan's Kind of Livin' Strikes Gold
2006 saw Music Row's independent labels stake claims on a substantial slice of album sales, and Broken Bow recording artist Craig Morgan is living proof. His latest effort, My Kind of Livin', was certified Gold, and BMI and Broken Bow threw Morgan a party on Monday, Feb. 26 to celebrate. Held at popular Judge Bean's Bar B Que, scores of Morgan's business associates and friends turned up to eat, drink, be merry and wish him well.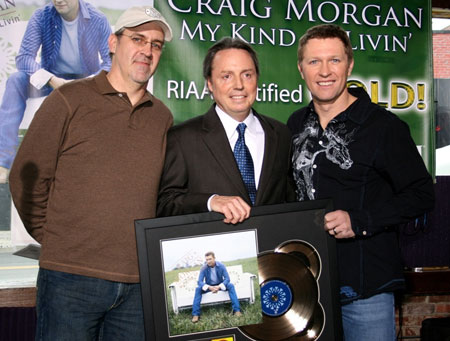 Pictured are (l to r): Broken Bow's Brad Howell, BMI's Jody Williams and Craig Morgan.
Photo by Alan Mayor