Country Music Hall of Famer Eddy Arnold Dead at 89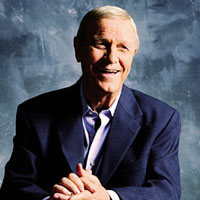 Country Music Hall of Fame member Eddy Arnold passed away in the early morning hours of Thursday, May 8, near his home in a suburb of Nashville, Tennessee. He was 89 years-old. Throughout his seven-decade career, the Tennessee Plowboy's unprecedented combination of farm boy charm, silky crooning and urbane style brought droves of new listeners to the country music format.
Tennessee native Richard Edward Arnold was born in a farming community 20 miles outside of Jackson in 1918. A child during the Great Depression, Mr. Arnold's interest in music grew as other employment opportunities dried up. His first hit, "Cattle Call," would become one of his most beloved, even as he achieved broad crossover success into the pop world with unforgettable jewels including "What Is Life without Love," "I'll Hold You in My Heart ('Til I Can Hold You in My Arms)," "What's He Doing in My World," "Make the World Go Away" and "You Don't Know Me." Television warmly embraced Mr. Arnold as well; his smooth addresses and seemingly effortless vocals translated well on the new medium, through his own TV shows and guest appearances.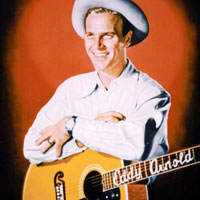 He received numerous lifetime achievement honors, both for musical and humanitarian endeavors. A longtime BMI songwriter and key component in Nashville's ascension to country music recording capitol of the world, Mr. Arnold's profound legacy will forever be remembered and cherished.
Read Peter Cooper's comprehensive look at Mr. Arnold's life and view archival photos from throughout the Tennessee Plowboy's career.