Chilean Copyright Society SCD Celebrates 20th Anniversary
Chilean President Michele Bachelet joined world copyright leaders at a gala event celebrating the 20th anniversary of Chile's copyright society SCD, regarded as one of the most successful and efficient in the Americas. Host for the festivities was SCD Chief Executive Santiago Schuster.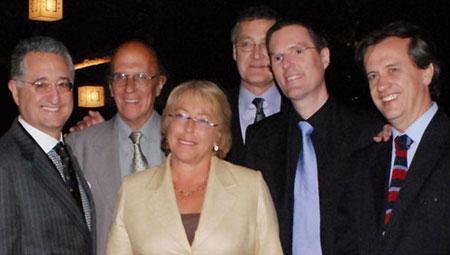 Pictured at the gala are (l-r): BMI President & CEO Del Bryant, Argentine composer Gustavo Miguel Loubet (SADAIC), Chilean President Michele Bachelet, BMI International Senior Vice President Ron Solleveld, CISAC Director General Eric Baptiste and SCD Chief Executive Santiago Schuster.
The 20th anniversary celebration offered SCD the opportunity to renew its image and reconfirm its commitment towards Chilean music. A highlight of the event was the presentation of the "Fundamental Figure in Chilean Music 2007" medal to internationally renowned musician Lucho Gatica by President Bachelet.
"SCD has done so much for Chilean music, for the culture of our country, and for the promotion of our songwriters and performers," commented Bachelet.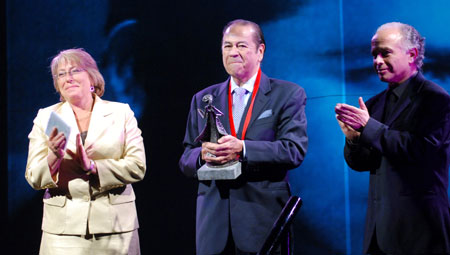 Musician Lucho Gatica (c) is congratulated by Chilean President Michele Bachelet and SCD President Fernando Ubiergo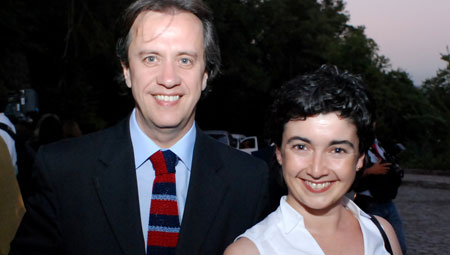 SCD Chief Executive Santiago Schuster with Chilean Minister of Culture Paulina Urrutia