Charlie Puth Stops by BMI's New York Office to Pick Up Two Awards
BMI's Samantha Cox, Brooke Morrow and Ian Holder welcomed BMI songwriter Charlie Puth to the Company's New York Office as he picked up his two BMI R&B/Hip-Hop awards. Puth's mega hits "Slow Motion" and "See You Again" were among the most performed songs of 2015.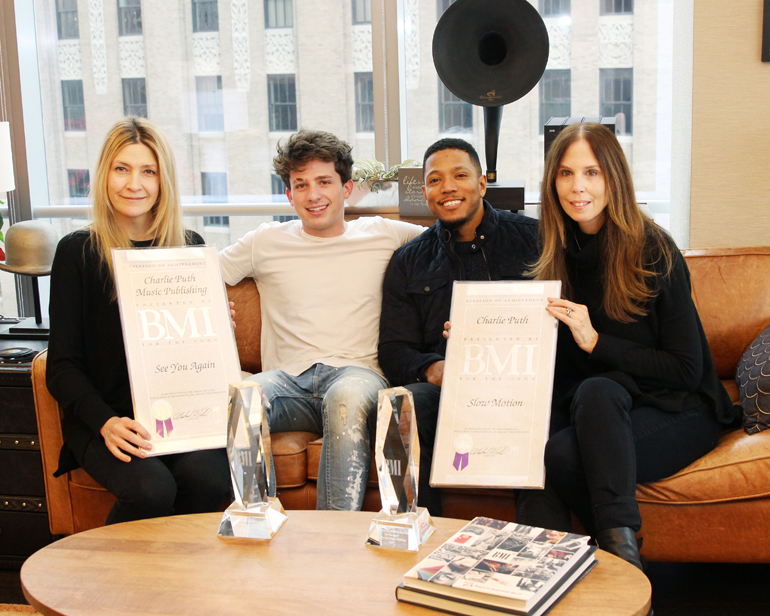 BMI's Samantha Cox, Ian Holder and Brooke Morrow proudly display BMI songwriter Charlie Puth's award certificates.