Bourgeoning Songwriter, BC Jean, Visits BMI
LOS ANGELES, October 15, 2008 – New BMI singer/songwriter BC Jean visited the BMI Los Angeles office October 13 to discuss her upcoming projects. Jean, who at 21 years of age, wrote "If I Were a Boy," the first single from Beyonce's upcoming release I Am.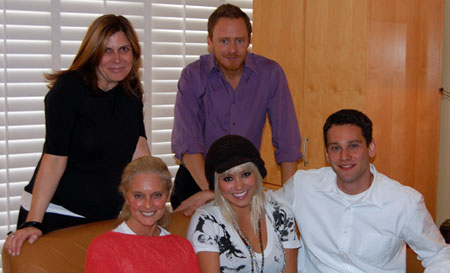 Shown (l-r) back row: BMI's Tracie Verlinde and Myles Lewis. Seated: BMI's Barbara Cane, BC Jean, and BMI's Casey Robison.