BMI's 'How I Wrote That Song' Gets Its GRAMMY On
Broadcast Music, Inc. is set to present its GRAMMY-infused "How I Wrote That Song®" (HIWTS) panel on Saturday, February 7, 2015, 11:30 a.m. at 1 OAK (9039 Sunset Boulevard, West Hollywood, Calif.) in Los Angeles. Moderated by BMI Vice President, Writer/Publisher Relations, Atlanta, Catherine Brewton, this year's panelists include GRAMMY-nominated hip-hop magnate Rick Ross, GRAMMY-nominated scribe Ester Dean, GRAMMY Award-winning songwriter and producer David Hodges, GRAMMY-nominated multiplatinum producer Mannie Fresh and #1 country music wordsmith Natalie Hemby.
This annual pre-GRAMMY weekend event celebrates GRAMMY winners and nominees and serves as a platform for panelists to discuss the process of writing, producing and performing hit songs. Previous panelists have included Snoop Dogg, Busta Rhymes, Nas, will.i.am, RedOne, Zac Brown, Cee Lo Green, B.o.B, Kara DioGuardi, Seal, Luke Laird, Claude Kelly, John Legend and more. The must-attend event is open to the public, ages 18 years old and up (with photo ID). Tickets are $20 in advance; $25 on the day of the event. Tickets may be purchased here.
Meet the panelists: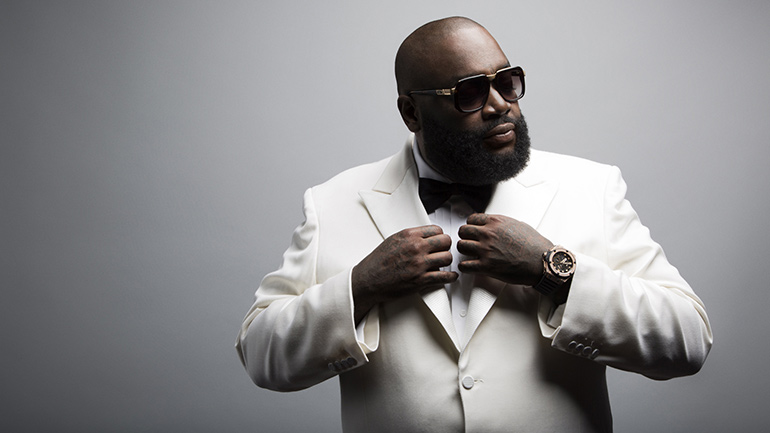 Rick Ross (@rickyrozay) is a GRAMMY-nominated rapper and founder of the record label Maybach Music Group. His latest album, Hood Billionaire, was released on November 24, 2014 on Maybach Music/Def Jam Recordings. Hood Billionaire is the follow-up to Mastermind, which was released March 2014 and became his fifth career album to debut at #1 on Soundscan. Mastermind followed Ross' 2012 release, God Forgives, I Don't, his fourth album to debut at #1 on Soundscan, which included top hits "Touch'n You" featuring Usher, "So Sophisticated" featuring Meek Mill and fan favorite "Diced Pineapples" featuring Drake and Wale. Ross' previous best-selling albums include Port Of Miami (2006), Trilla (2008) and Deeper Than Rap (2009), all of which debuted at the top of the Billboard 200.
Ester Dean (@EsterDean) is a singer-songwriter and actress, proclaimed "The song machine, with a Betty Boop voice," by The New Yorker. She's a multidimensional, charismatic young woman, who has worked with the top artists and producers of our time. Dean has created some of the most infectious songs in the past decade, including co-writing Katy Perry's "Firework," Nicki Minaj's "Super Bass," the David Guetta collaboration "Turning Me On" and Rihanna's hits "Rude Boy," "What's My Name" and "S&M." Dean also contributed to albums by Robin Thicke, Beyoncé, Kelly Clarkson, Usher, Mary J. Blige and Chris Brown, netting five GRAMMY nominations in the process and nabbing BMI Songwriter of the Year in 2012.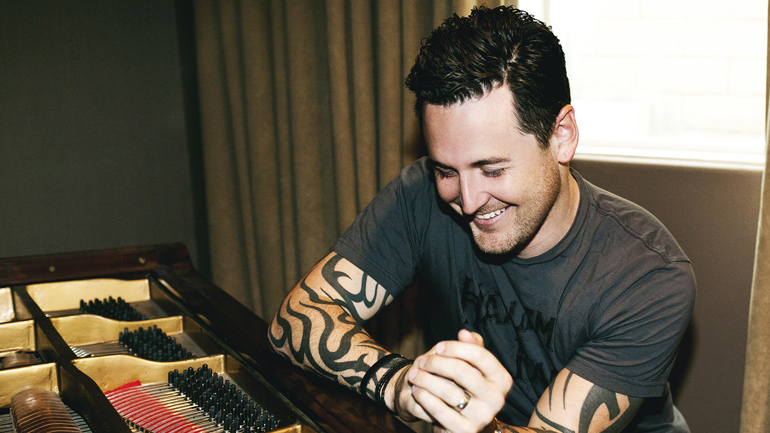 David Hodges (@hodgesmusic) is a multiplatinum songwriter-producer, multi-instrumentalist, BMI award recipient, GRAMMY winner and Golden Globe nominee. Hodges cut his teeth as one of the founding members of 18 million-selling Little Rock, Ark.-based legendary rock act, Evanescence. At the height of the band's success, he left for Los Angeles to focus on songwriting and production. In the past decade, Hodges has worked with some of the biggest artists in the world — from writing their hits to creating successful end titles for film. From the haunting piano melodies of Evanescence's "My Immortal" to the 7 million-selling cinematic Twilight end title, Christina Perri's "A Thousand Years," Hodges' signature sound starts on the piano and resonates in every song he's written. Hodges also co-wrote several #1 smash singles: Kelly Clarkson's "Because of You," Daughtry's "What About Now," Carrie Underwood's "See You Again" and many others. Hodges has sold more than 65 million records to date. He is currently working with Carrie Underwood, Christina Aguilera, Josh Groban, Nickelback, Avril Lavigne, Christina Perri, Tim McGraw, Lady Antebellum, Hunter Hayes and others.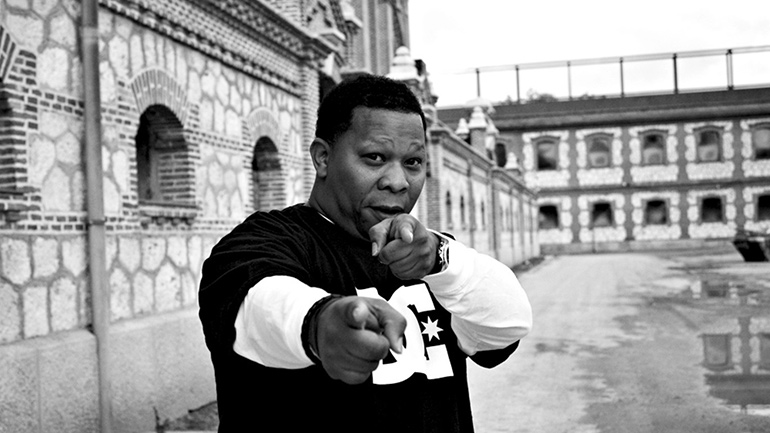 Mannie Fresh (@manniefresh) is known to fans and throughout the music industry as an artist, entertainer and former in-house producer for Cash Money Records, but he started out as one of the best DJs in New Orleans and is now returning to his musical roots. The multiplatinum, GRAMMY-nominated producer responsible for creating hits (for Lil Wayne, Juvenile, Big Tymers, The Notorious B.I.G.) is now back to spinning full time, moving the crowd and DJing in clubs across the country. Fresh has always pushed the envelope, mixing layers of hip-hop, funk and southern bounce with his sense of humor and warm personality proving that he is a force to be reckoned with. Fresh split with Cash Money in 2005 and later signed with Def Jam Records. He continues to work with some of today's biggest stars producing bangers for T.I., Bun B., Young Jeezy and Rick Ross. He is now focusing on launching the careers of his own artist with his own imprint, Chubby Boy Productions. As Fresh pursues his new passions, he remains grounded by DJing and interacting on a personal level with all his fans.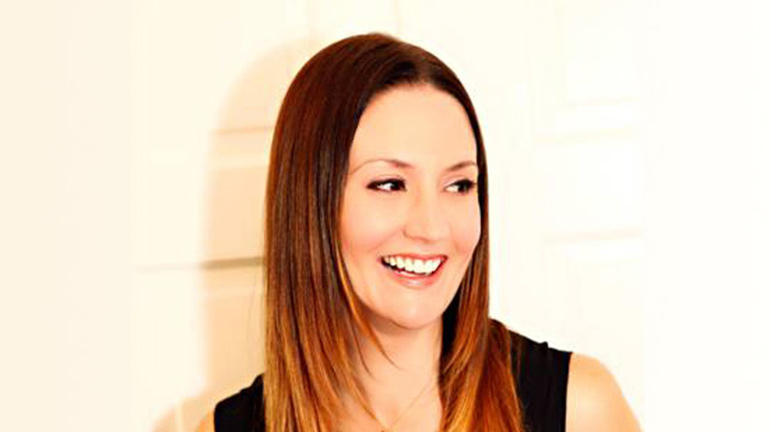 Natalie Hemby (@nataliehemby) is a driving force among songwriters, revered as one of the top female scribes in the industry. Hemby signed her first publishing deal in 1997 and has since written songs recorded by artists Sheryl Crow, Miranda Lambert, Eli Young Band, Lady Antebellum, Rosi Golan, Toby Keith, Little Big Town, Lee Ann Womack and more. In the past four years, Hemby has garnered five #1 country singles — Lady Antebellum's "Downtown," Little Big Town's "Pontoon" and "Tornado" and Miranda Lambert's "White Liar" and "Automatic." Among her impressive discography of songs are Miranda Lambert's "Baggage Claim" (#3 Billboard single), "Only Prettier" (#12 Billboard single), Toby Keith's "Drinks After Work" (#17 Billboard single) and Kelly Clarkson's "Don't Rush" featuring Vince Gill (#27 Billboard single). This year, Hemby co-wrote seven songs on Miranda Lambert's most recent release, Platinum, has a cut on Keith Urban's Fuse and co-wrote four songs on Little Big Town's latest album, Pain Killer. She is currently a songwriter with Creative Nation/Pulse.