BMI's Eastside Sounds a Sonic Success
BMI's latest presentation of Eastside Sounds, held July 27 in partnership with ATL 983, showcased two of Nashville's rising pop acts, The Daybreaks and CAPPA. With a "happy half hour" sponsored by Jim Beam, the Basement East filled with fans in support of the growing indie and pop scenes in Music City.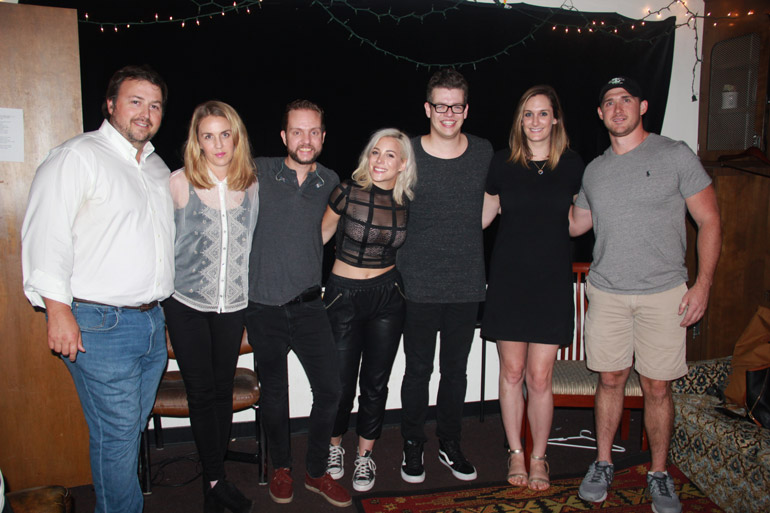 BMI's Mason Hunter, ALT 983's Gabby Sanderson, BMI songwriter/CAPPA band member Keith Perez, BMI songwriter Carla Cappa a.k.a. CAPPA, CAPPA band member Carter Hamblin, BMI's MaryAnn Keen and Jim Beam's Andy Velo.