BMI's Composer/Director Roundtable Explores Music in Film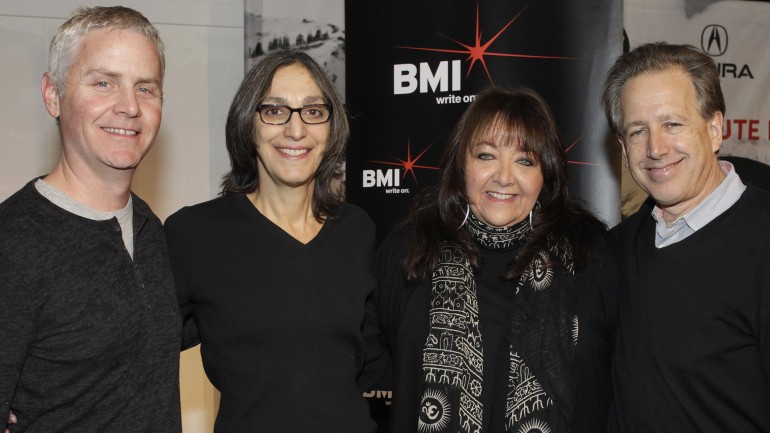 Broadcast Music, Inc. hosted its annual Composer/Director Roundtable, entitled "Music & Film: The Creative Process," at the 2014 Sundance Film Festival on Wednesday, January 22, 2014, at the Sundance House Presented by HP. Focusing on the relationship between composer and director, the panel is a cornerstone event at the festival and intricately examines the role of music in film. Topics discussed included the formula for creating a successful film score and the ingredients of an effective composer/director relationship.
Panelists included composer Craig Wedren and director David Wain of They Came Together; composer Blake Neely and directors Ryan White and Ben Cotner of The Case Against 8; composer T. Griffin and directors Ross Kauffman and Katy Chevigny of E-TEAM; composer Enis Rotthoff and director David Wnendt of Wetlands; composer Mark Orton and director Sydney Freeland of Drunktown's Finest; composer Gary Lionelli of Last Days in Vietnam; composer Kathryn Bostic and director Justin Simien of Dear White People; composer John Dragonetti and director Brian Knappenberger of The Internet's Own Boy; composer Keegan DeWitt and composer Ryan Beveridge and director Sterlin Harjo of This May Be The Last Time. Sundance Institute Composers Lab advisor Miriam Cutler and Director of the Sundance Institute Film Music Program Peter Golub also joined in the discussion, which was moderated by Doreen Ringer-Ross, BMI Vice President, Film/TV Relations.