BMI Supports Gloria Trevi's New Album Release
BMI recently supported pop/rock singer and BMI songwriter Gloria Trevi at the GRAMMY Museum's Clive Davis Theater in LA for an exclusive pre-screening, discussion and Q&A about her new album, El Amor, which will be released on August 21, 2015. The discussion was moderated by Leila Cobo, director of Latin content and programming for Billboard. The album, which was produced by multiple GRAMMY award-winner Humberto Gatica, who was also in attendance, features reinterpretations of some of Latin music's timeless hits, including the first single "Como Yo Te Amo." With more than 30 million albums sold worldwide, Trevi has released 13 records and penned more than 200 songs, with her last album, De Película, reaching No. 1 on the Latin Album chart in the U.S., Mexico and Latin America. Her latest effort, aptly titled El Amor, is sung from both the male and female perspective, offering listeners a glimpse into Trevi's perception of love. Don't miss it!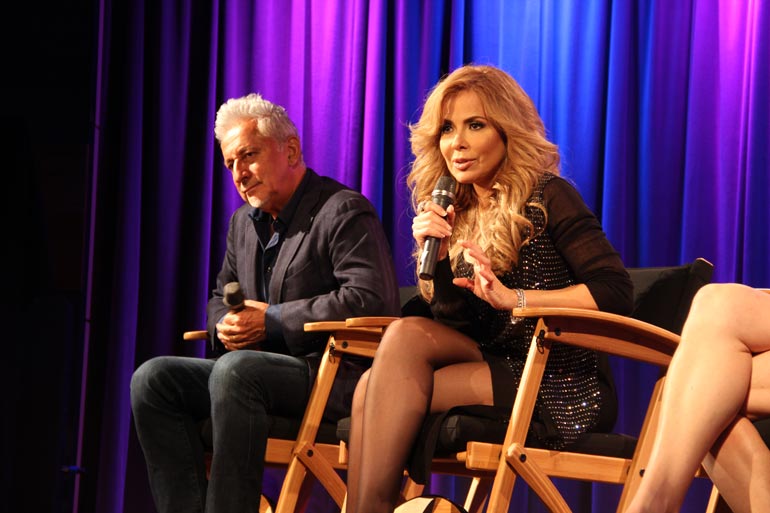 BMI producer Humberto Gatica and Gloria Trevi engaging in the Q&A with fans.