BMI Partners with Silverstein Properties To Present '7 World Trade Center Festival' Stage
BMI is partnering with Silverstein Properties, Inc. to host a series of free summer performances in the public park in front of 7 World Trade Center (250 Greenwich St.) in Downtown Manhattan.
An eclectic lineup of talented performers will take to the BMI stage at 12:30 p.m. on four consecutive Fridays from June 24 to July 15. The 7 World Trade Center Festival will offer local workers, residents and visitors a respite from their jam-packed day and immerse themselves in a steady stream of singer/songwriter acts. The Festival celebrates the 7 World Trade Center's fifth anniversary and BMI's first anniversary in the building, and is part of this year's River To River Festival.
Performers on this year's BMI stage range from the soul-driven troubadour Jake Snider to Brooklyn indie rock band Ambassadors; the expressiveness of ingénue Lauren Pritchard; and the chart-topping storytelling of Hugh Prestwood. The lineup will provide a blend of sounds and serves as an extension of 7 World Trade Center's efforts to enrich the Lower Manhattan community through a series of ongoing, free arts programming. The schedule for the Festival stage follows:
Friday, June 24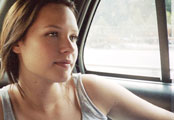 Lauren Pritchard
Lauren Pritchard: Armed with a passion for songwriting and a melodious voice, Lauren Pritchard left the comfort of Jackson, Tennessee and landed in Los Angeles with the determination to succeed. After crashing at Lisa-Marie Presley's house and a two-year stint in the Broadway musical Spring Awakening, Lauren headed to London to unload and share her experiences through song. This purging spawned Wasted In Jackson, her Universal/Island Record's debut featuring the moody, hypnotic tune, "Painkillers."
http://www.laurenpritchard.com/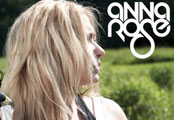 Anna Rose
Anna Rose: As a self-described "rock kid," 24-year-old Anna Rose was conflicted about her love for the guitar, especially since she was steered towards the piano as a child. It didn't help much that Jimi Hendrix became one of her early influences. Consequently, the strumming of guitar quickly beat out the tickling of the keys, and lead to guitar-rich opuses like "Picture" and the atmospheric ballad "Wilshire Blvd," both from her debut, Nomad.
http://annarosemusic.com/
Friday, July 1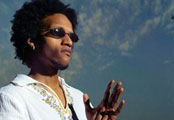 Kevin Haden
Kevin Haden: Kevin Haden is an artist all his own. Recognized for his singularly versatile voice, he is also a gifted composer, lyricist and musical scholar whose songs present an appealing yet provocative blend of genres, including folk, rock and soul. Based in New York, he maintains an active performing schedule, appearing regularly as the resident house band of Symphony Space's unWINEd bar. His latest album, Volume I: Humanism, offers tracks that both challenge the ear and cut to the core with an honest clarity and ease. In addition to writing and performing, Kevin maintains a busy lifestyle teaching music and delving into musicology.
http://kevinhaden.com/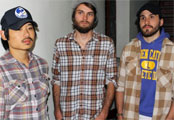 Aunt Martha
Aunt Martha: Aunt Martha's sound is best described as acoustic storytelling fueled by furious drumming, held together by melodic violin textures and layered harmonies — each a fitting companion to Tim Noyes' genuine, captivating voice. Their most recent release, a five-song EP titled Bloodshot, displays their layered harmonies and refined sound. Though based in the northeast, their real home is the road. The band tours constantly, spreading their music to anyone and everyone who will listen.
http://www.auntmarthaband.com/
Friday, July 8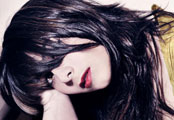 Cara Salimando
Cara Salimando: From a young age, Cara Salimando started composing little melodies on her toy piano, and, as she grew, so did her passion for songwriting. In 2009, Cara was discovered playing her original music in a local taco bar, which led to Cara's audition and signing with Universal/SRP Records. Since then, she's toured with Ingrid Michaelson and Mat Kearney; flown to Paris to shoot a music video for her first single; and co-wrote songs with the likes of Dan Wilson of Semisonic, and Chris Carrabba of Dashboard Confessional. Cara is currently residing in NYC where she's working on her full-length album with producer Dan Romer.
http://www.carasalimando.com/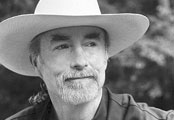 Hugh Prestwood
Hugh Prestwood: A native of El Paso, Texas, Nashville Songwriters' Hall of Fame scribe Hugh Prestwood has been writing hits for three decades. Prestwood has penned #1 hits for Randy Travis, Trisha Yearwood, Michael Johnson, Shenandoah, Crystal Gayle and Collin Raye. In 1994 Prestwood won a Prime Time Emmy Award for "Outstanding Individual Achievement In Music And Lyrics" for his composition, "The Song Remembers When." Billboard magazine listed his "On The Verge" as the fourth biggest country hit of 1997. Prestwood teaches songwriting workshops for the NSAI in various locations throughout the country.
http://www.hughprestwood.com/
Friday, July 15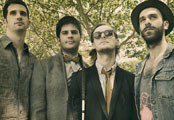 Ambassadors
Ambassadors: Ambassadors are a soul-infected, indie rock group based out of Brooklyn, NY. Since 2008, the four-piece outfit has proved themselves to be a powerful addition to New York's ever-evolving music scene. Their music is a dynamic blend of r&b/soul, Beach Boys chamber-pop, dark electronica, and heavy, hip-hop infused beats, all brought together by a strong pop sensibility and a dramatic flair. The band has toured all over the U.S. and Europe, making stops at such music festivals as SXSW, CMJ, and The Midpoint. Their video for their first single, "Tropisms," debuted on MTV-U's Freshman Five, claiming the #3 spot for two weeks. Their debut LP, Litost, will be released later this year.
http://ambassadorstheband.tumblr.com/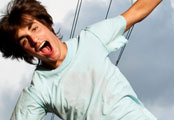 Jake Snider
Jake Snider: A pianist since age five, Jake Snider uses his jazz background to create thoughtful, soul-driven songs that stand apart from the familiar coffeehouse sound. After opening for the Roots in 2010 with Shape Machine, an electro-rock band for which he sings lead vocals, Jake went on to Las Vegas with his New York City band and placed top 4 in the national College Battle of the Bands. At 19, Jake has shared the stage with such artists as Parachute, Chiddy Bang and recently played a rousing set at SXSW.
http://www.snidercreative.com/The_Official_Website_of_Jake_Snider/Home.html