BMI London Supports Artist and Manager Awards
Each year for the last four, the Artist and Manager Awards takes one night to celebrate the achievements of artists and managers, as well as some of those who have supported the MMF and FAC via their fine work in the music business. In honoring the art of the artist and the craft of the manager, the AMA's acknowledge the collaborative nature of their relationship, and by joining together to present these awards, the MMF and FAC reflect on the synergy and mutual agenda shared by these two industry partners.
On March 26, 2015, in front of a host of stars and select music business professionals, longtime manager of Queen, Jim Beach, received the Peter Grant Award. The audience then joined fellow Queen band members Roger Taylor and Brian May in toasting him. Also honored was Jackie Davidson who received the BMI sponsored Writer/Producer Manager Award.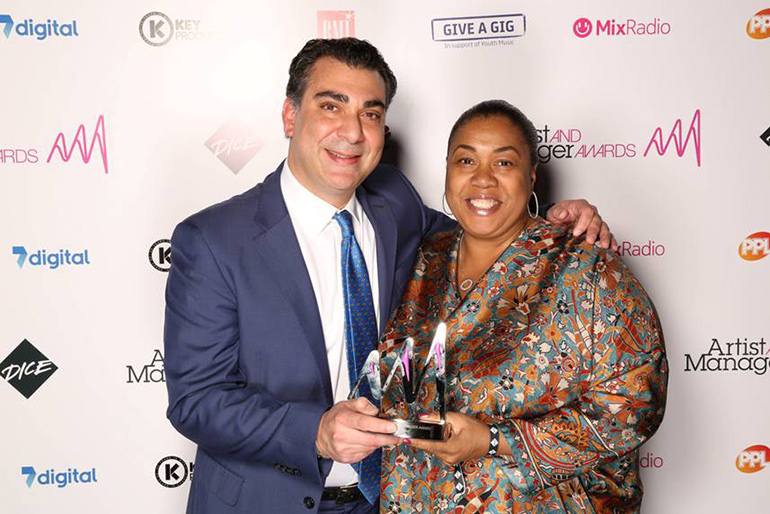 Pictured (L-R) are: BMI's Brandon Bakshi and Jackie Davidson.