BMI Hosts Hanlon Performance
BMI recently hosted an introductory party for Billboard chart-topping piano virtuoso/songwriter Arthur Hanlon at the Gibson Guitar Showroom in Beverly Hills. Just signed to Sony/ATV Music Publishing, Hanlon, who is leaning towards composing for film and television, performed "Paraiso," "Hijo de la Luna" and other selections and had the opportunity to mingle with some of the industry's top music supervisors.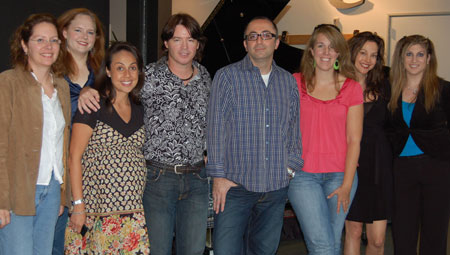 Pictured (l-r) are: music editor Christine Luethje, music supervisor Allison Clark, BMI's Delia Orjuela, Arthur Hanlon, Sony/ATV Music Publishing senior VP Ron Broitman, Sony/ATV Music Publishing's Wende Crowley and Renee Dabbah, and BMI's Anne Cecere.
Hanlon, who hails from Detroit, found his calling in Latin music and holds a masters degree from the Manhattan School of Music. After moving to Miami, he released his debut album, El Piano Amarillo (The Yellow Piano), a critically acclaimed production that anchored his bond with the Latin community.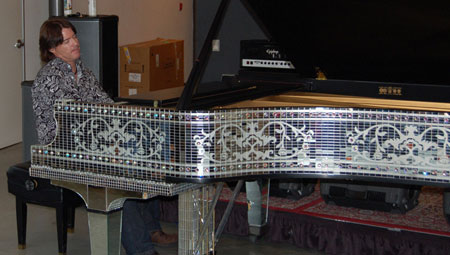 Arthur Hanlon at the piano.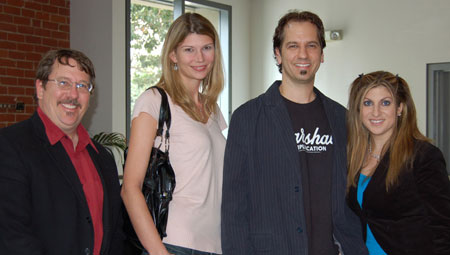 Pictured (l-r) are: APM Music's Bob Frymire, DL Music's Rachel Norris and Dave Zumsteg, and BMI's Anne Cecere.