BMI Harvests Indie Pop/Rock Crop at Showcase in Atlanta
BMI profiled an east coast selection of fast-rising talent at its indie pop/rock showcase Thursday, June 26 in Atlanta. Staged at Smith's Olde Bar & Grill, the show featured sultry pop chanteuse Aslyn, jam-band spiced pop group Golden, invigorating southern rockers Hightide Blues, blues-tinged singer/songwriter Zachary Kale and promising popster Emma White. Co-sponsors of the showcase included Paste Magazine, Gibson/Epiphone, Ketel One Vodka, Oskar Blues Brewery's Dale's Pale Ale, 92.9 Dave FM and Glaceau Smart Water.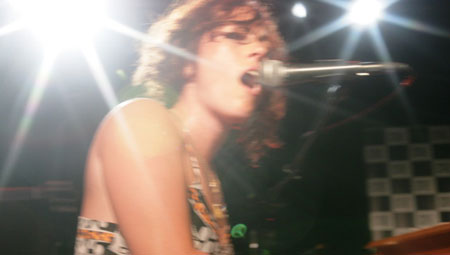 Asyln stuns the crowd.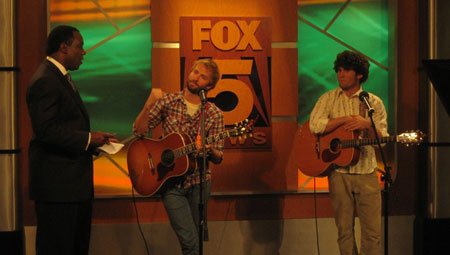 A Good Day Atlanta co-host Mark Hayes (left) interviews Hightide Blues members Paul McDonald (center) and Jonathan Pears (right) following their acoustic performance on the show.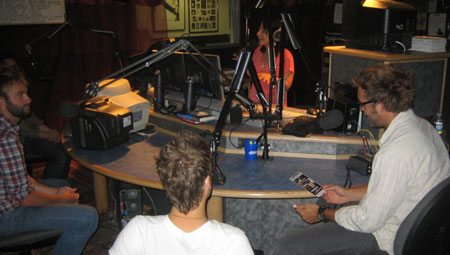 Dave FM program director Margot Smith offers airtime to the participants of BMI's pop rock showcase.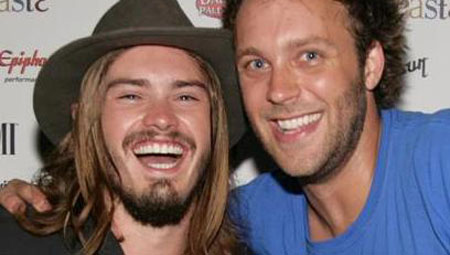 Ponderosa front man Kalen Nash (left) hangs with BMI rep David Claassen (right).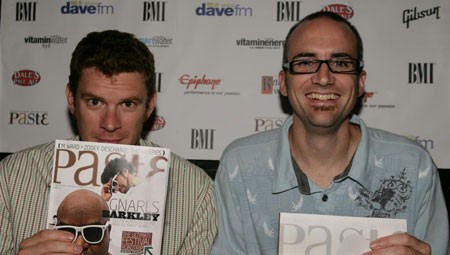 Nick Purdy (left) and Josh Jackson (right) of co-sponsor
Paste Magazine
send a subliminal message to the universe.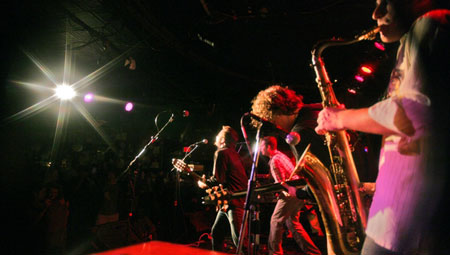 Golden perform at BMI's Smith's Olde Bar pop/rock showcase.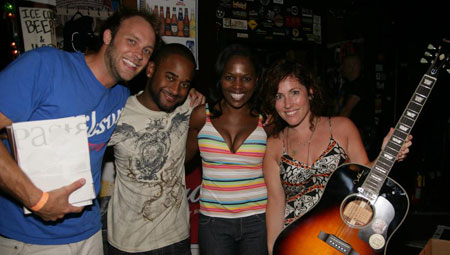 Pictured are (l to r): BMI's David Claassen, Byron Wright, Catherine Brewton, and showcase headliner Aslyn.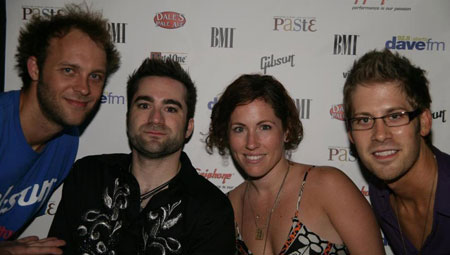 Pictured are (l to r): BMI's David Claassen with showcase performers Jacob Golden, Aslyn, and Zachary Kale.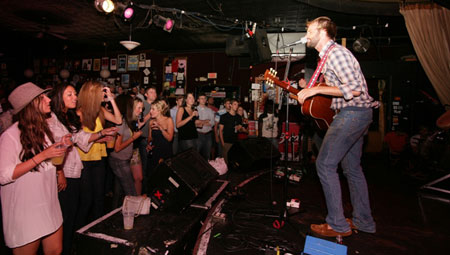 Paul McDonald of Hightide Blues revs up a crowded house at Smith's Olde Bar.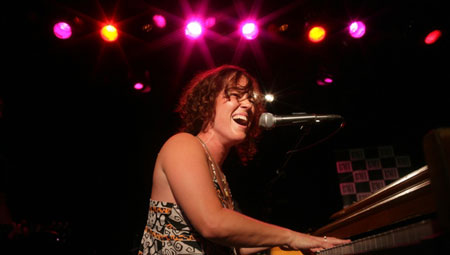 Aslyn, comin' on strong.
Photos by Cara Pastore, excluding shots 2 & 3, courtesy of BMI