Nathan Barr and Gwendolyn Sanford Discuss Scoring and Songwriting at SCL's 'Evening With Netflix'
BMI composer Nathan Barr and BMI composer and songwriter Gwendolyn Sanford were featured speakers at the Society of Composers & Lyricists (SCL) "Evening with Netflix" on Tuesday, June 3, at the Silverscreen Theatre located inside Pacific Design Center in West Hollywood, CA. The evening included episode clips and an interview with Barr centered around his scoring of the Netflix original horror thriller Hemlock Grove, while Sanford elaborated on writing songs for the comedy-drama series Orange Is The New Black.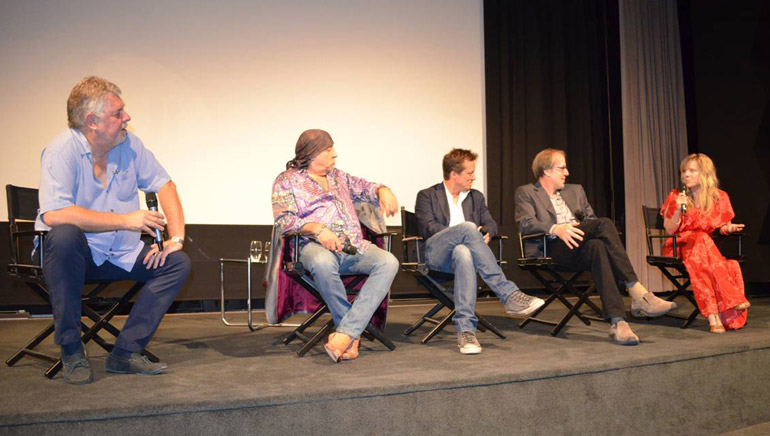 Pictured L-R at SCL's "An Evening with Netflix" are: SCL President Ashley Irwin, Steven Van Zandt, BMI composer Nathan Barr, Jeff Beal and BMI singer/songwriter Gwendolyn Sanford.