BMI Celebrates Writers of Two of Kenny Chesney's Number One Hits
BMI songwriters had a lot to celebrate as music industry executives gathered April 28 in the Company's Nashville office to pay homage to the writers of two number one singles from Kenny Chesney's 13th studio album, The Big Revival. Buoyed by "American Kids," written by BMI songwriters Rodney Clawson and Luke Laird with Shane McAnally and "'Til It's Gone," also written by Clawson and fellow BMI songwriter Jimmy Yeary with David Lee Murphy, the album soared to the top of the charts after its release. Chesney is touring throughout the summer, sharing arenas around the country with top BMI writers Eric Church, Jake Owen and Cole Swindell, among others.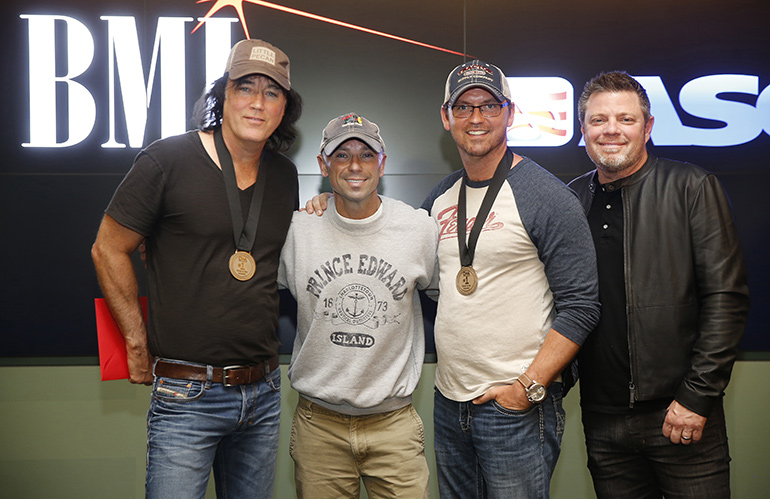 Pictured (L-R): Songwriter David Lee Murphy, BMI singer/songwriter Kenny Chesney and BMI songwriters Jimmy Yeary and Rodney Clawson.