BMI Brings In the New Year with 'The Acoustic Lounge'
BMI starts the New Year off in true acoustic fashion by presenting four talented singer/songwriters, Nicholas Alan, Xolie Morra, Leslie of Leslie And The Badgers and Audra Hardt at the BMI Acoustic Lounge Monday, January 7 at Genghis Cohen (740 N. Fairfax Avenue in Hollywood) at 7pm. The showcase, held on the first Monday of each month, is free and open to the public.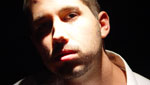 Nicholas Alan - Influenced by In Jack Jonson, Rufus Wainwright, Paul Simon, Paul McCartney and others, Nicholas set out to make an album in 2004 that blended jazz and pop with unique arrangements, and in 2005 he accomplished his mission with the release of A World Like Ours. Alan's single, "Why Did I Wait", was placed on Lifetime television's Side Order Of Life, accompanied with radio play in over 25 U.S. radio stations and 30 web casts and pod casts. His sophomore release, Busker, is a 7 track E.P. in-stores now. Go to http://www.myspace.com/nicholasalan for more information.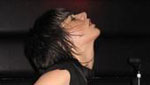 Xolie Morra – Born in Campbell California, Xolie began her musical endeavors at the age of 5 playing piano and then moving along to the guitar soon after. Xolie has spent her life focusing on developing a personal style. Devoted to the betterment of the world through music, she formed a street team called "The Army of I", an ideal mindset formed to empower the individual to know their own strength as one of many. Politics, spirituality, and every day love come together in Xolie's music, and you can't help but like it, because it's "Great Music". Xolie has a catalogue of over 80 songs with no intention of slowing down anytime soon. Go to www.myspace.com/xolieatlantic for more information.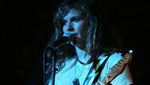 Leslie (of Leslie and The Badgers) – With an eleven state solo acoustic tour accomplished in 2007, it's safe to say that Leslie is committed to her craft. Leslie's decision to form with folk rock group "Leslie and The Badgers" has proven to be a musically successful choice. "Leslie and The Badgers" have recently shot a scene that will appear on FX's This Riches as well music placement in ABC Family's Fallen. The band has garnered spins on Chris Douridas' "New Ground" on KCRW, Chris Morris' "Watusi Rodeo" on Indie 103.1 and other stations around the country. Go to www.myspace.com/leslieandthebadgers for more information.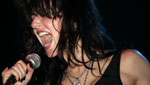 Audra Hardt – Named by Music Connection Magazine among the top unsigned artist of 2007 and one to watch in 2008, Audra Hardt is starting off the new year with a bang. Despite a challenging adolesence, Audra managed to turn obstacles into inspiration allowing challenges to motivate her creativity. Audra's edginess, vocal strength and incredible stage presence caught the ear of futurist, entrepreneur, and inventor of music synthesizers; Ray Kurzweil who underwrote to recording of Audra's first album "No Disguise" in 2005. Ray is also including the song 'Trade Off" for upcoming documentary entitled Singularity Is Near while director John Nolte includes song "Now And Then" in upcoming film "Beautiful Lose". Audra Hardt's EP Superficial Superstar is available on iTunes, Amazon and other music downloads. Go to www.myspace.com/AudraHardt for more information.
The Acoustic Lounge is one of many opportunities BMI offers to artists to showcase their talent in front of their peers and a supportive audience. The atmosphere is relaxed and fun, offering a great opportunity to network with other aspiring and working singer/songwriters. For established writers, it provides a chance to monitor new musical trends and be involved in the grass-roots/DIY musical movement.