BMI Attends Preview for 'Made in Dagenham' Musical
Made in Dagenham is an uplifting new musical with music by BMI composer David Arnold and lyrics by Richard Thomas, based on a book by Richard Bean. The story focuses on the true events surrounding the Ford sewing machinists' strike of 1968. The musical premiered on November 5, 2014, at the Adelphi Theatre in London's West End. BMI's VP Film/TV Relations, Doreen Ringer-Ross, attended a preview performance with Arnold while in London.
Learn more about Made in Dagenham.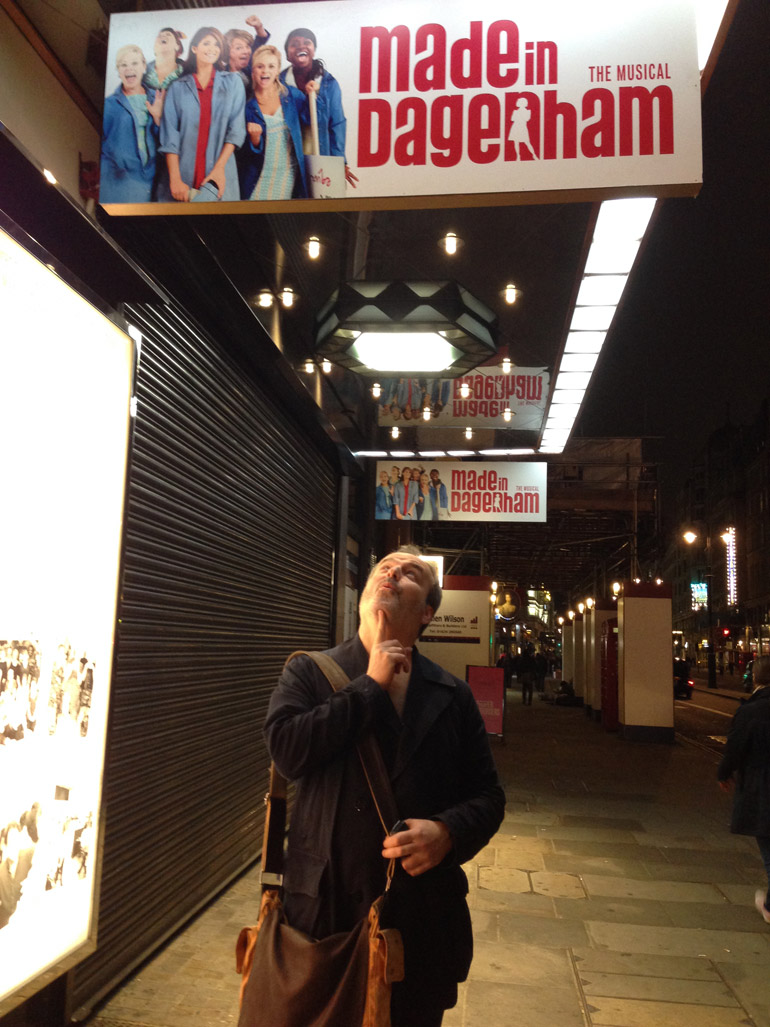 Pictured: BMI composer David Arnold struck a pose beneath a poster for Made in Dagenham in London.