BMI Songwriters Learn Top Tips at YouTube Workshop
Last Wednesday, YouTube hosted BMI songwriters for YouTube For Music: Songwriter Channel Workshop. In this interactive "laptops-up" workshop, thirteen songwriters were given hands-on instruction from YouTube's music team for building their very own songwriter channels from scratch. During the two-hour session, the songwriters were taught best practices, optimization strategies, and other tips specifically designed for songwriters to showcase their creative works.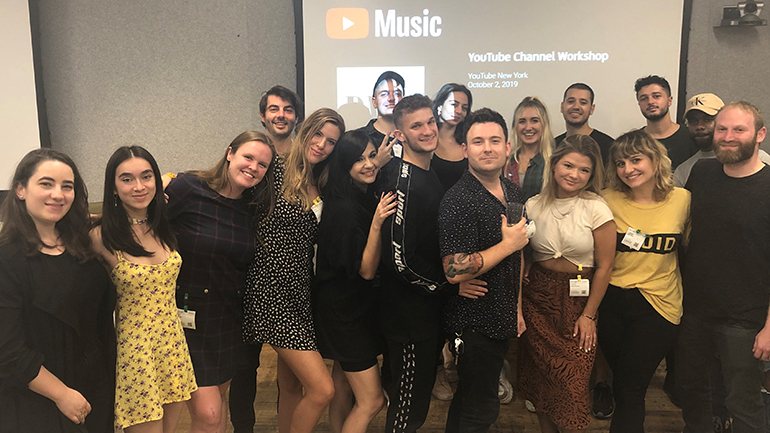 First Row (L-R): Danielle Schwob, Zoe Ko, BMI's Katie Kilgallen, Nafsica, Lena Leon, Ori Dulitzki, Tyler James Bellinger, Victoria Skie, CKAY, BMI's Brandon Haas. Back Row (L-R): BMI's Tim Pattison, Stavros, Alysha Grace, Lenii, Ben Antelis, Sam Setton, Young @uD!o.