BMI Songwriter Marc Scibilia Brings Message of Hope to Restaurant Association Conference
The Council of State Restaurant Associations held their fall conference virtually this year (11/17-18), and it was highlighted by an appearance from BMI singer-songwriter Marc Scibilia who provided the restaurant association executives a break from two days of difficult meetings by performing a few songs from his new project Seed of Joy, which was released earlier this month. The critically acclaimed album, which was recorded during the pandemic at home in his basement studio and focuses on hope and joy, was created in the wake of losing his father and bringing his first child into the world.
CSRA is a long-time partner of BMI's and its mission is to foster goodwill and promote the success of State Restaurant Associations and their members.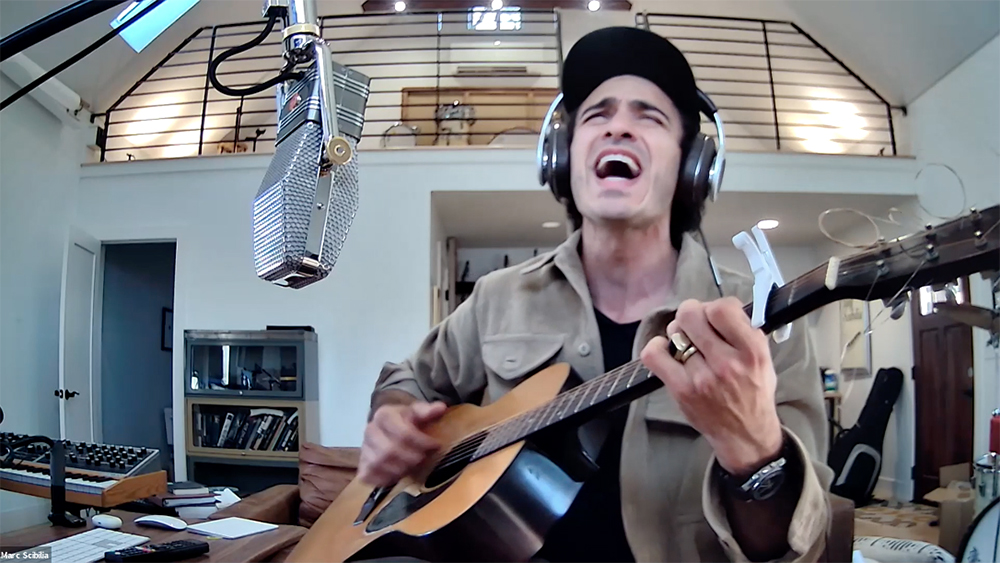 BMI songwriter Marc Scibilia performs at the virtual CSRA Fall Conference.