BMI Band Helps Washington Craft Brewers Kick Off Conference
The 1st annual Washington Craft Beer Summit Welcome Party, held recently (11/7) at Half Lion Brewery in Sumner, was highlighted by a raucous performance from the BMI grunge alt rock band Naked Giants. The Seattle- based group performed at the inaugural conference that was hosted by the Washington Brewers Guild and attracted brewers from across the state who came to learn about the latest developments in their industry. Naked Giants is comprised of guitarist/vocalist Grant Mullen, bassist/vocalist Gianni Aiello and drummer Henry LaVallee. Their debut album, on New West Records, was recorded with famed producer Steve Fisk, who produced records for both Nirvana and Soundgarden. Naked Giants is currently in the studio working on their next album, due out sometime next year.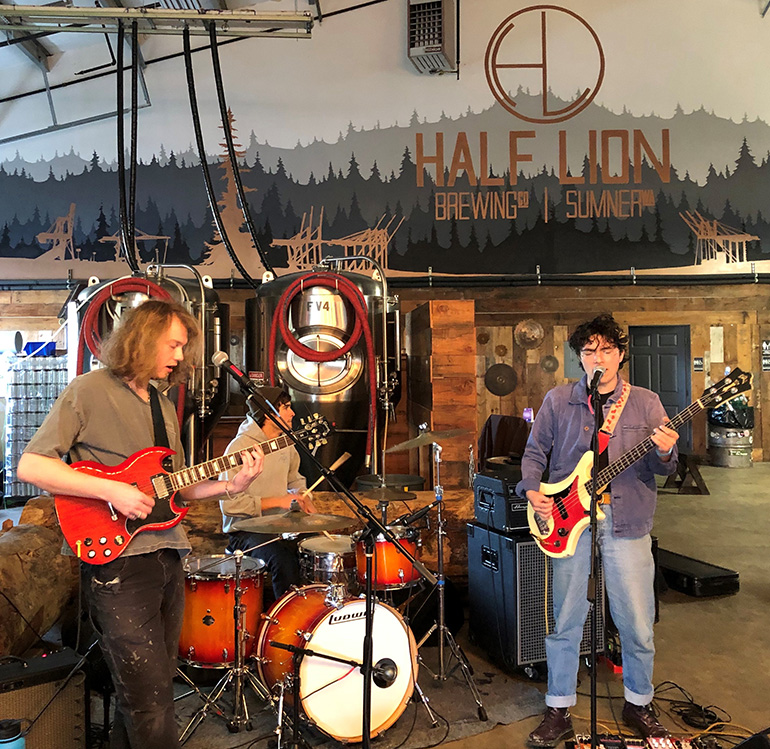 BMI Band Naked Giants performs at the Washington Craft Beer Summit Welcome Party.