Fellows Benefit From BMI-Sponsored Sundance Composer Lab
BMI celebrated 10 years of sponsorship and participation at the 2008 Sundance Composers Lab, which ran from July 22 thru August 7 in Sundance, Utah. This year's Composers Lab Fellows were Matt Cartsonis, T. Griffin, iZLER, JJ Lee, Vivek Maddala and Nicholas Pavkovic. During the two-week Lab, Fellows participated in workshops and creative exercises under the guidance of the industry's leading film composers and film music professionals.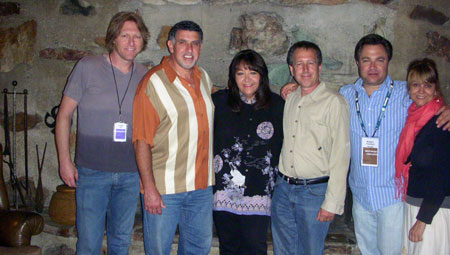 Advisor and composer, Tyler Bates; President of Music, Warner Brothers Pictures, Doug Frank; advisor and BMI VP Film/TV Relations, Doreen Ringer Ross; Director of Sundance Film Music Program, Peter Golub; advisor and composer agent, Rob Messinger; and advisor and music supervisor, Tracy Mcknight
BMI has been a sponsor and participant in the Lab since it was reintroduced in 1998. The influential program pairs Composers Lab Fellows with filmmakers from the Sundance Institute Feature Film Program and the Sundance Institute Documentary Program. This collaboration helps the Fellows to explore the process of writing music for film and to create accompanying scores for scenes shot during the Feature Film Program's Directors Lab and those developed during the Documentary Program's Edit and Storytelling Lab.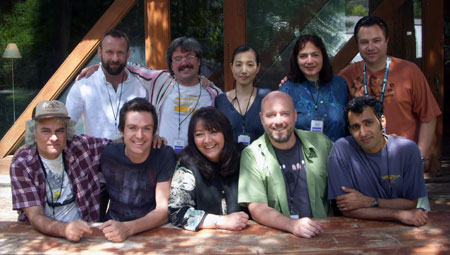 Front row: lab fellow Matt Cartsonis; lab fellow iZler; BMI's Doreen Ringer Ross; lab fellow Todd Griffin; and lab fellow Vivek Maddala. Back row: Lab fellow Nick Pavkovic; Director of Production, Sundance Film Music Program, Scott Johnson; lab fellow JJ Lee; composer Penka Kouneva; and advisor agent Rob Messinger
The Composers Lab is a major component of the Sundance Institute Film Music Program, dedicated to supporting emerging film composers and to enhancing the role of music in independent film. First offered from 1986-1989, the Composers Lab was re-introduced in the summer of 1998 to provide a collaborative and supportive environment in which composers experiment and expand their musical language.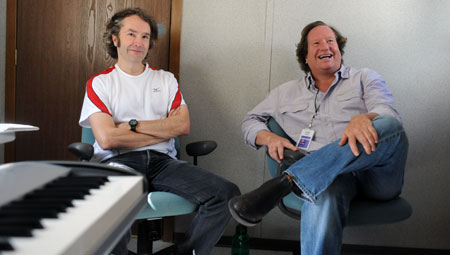 Composer advisor Carter Burwell; and music editor/advisor Adam Smalley
In addition to collaborating with each other, Lab Fellows worked with Creative Advisors, a distinguished group of film composers, filmmakers, and film industry professionals. This year's Creative Advisors included film composers Tyler Bates (Dawn of the Dead, 300); Carter Burwell (No Country for Old Men, In Bruges); George S. Clinton (The Love Guru, Austin Powers: International Man of Mystery); Miriam Cutler (Ghosts of Abu Ghraib); Osvaldo Golijov (St. Mark Passion, Youth Without Youth); and Ed Shearmur (Sky Captain and The World of Tomorrow, Charlie's Angels).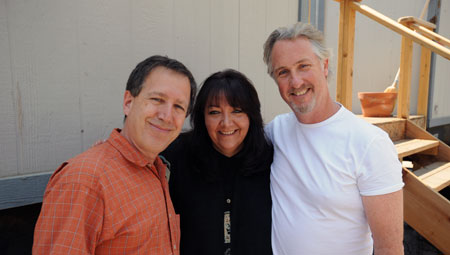 Director of Sundance Film Music Program, Peter Golub; BMI's Doreen Ringer Ross; and composer/advisor, Alex Wurman
Other Creative Advisors included music supervisor Tracy McKnight (The Groomsmen, Wordplay, Friends with Money); music editor Adam Smalley (Kung Fu Panda); film music agent Robert Messinger (First Artists); music executive Doug Frank (Warner Bros. Pictures); cellist Maya Beiser; percussionist Steven Schick, and BMI's Ringer Ross.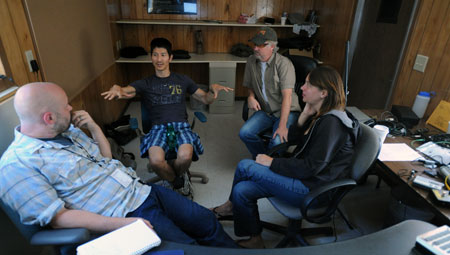 Lab fellow Todd Griffin; director/advisor Gregg Araki; composer/advisor Alex Wurman; and directors/lab fellow Liza Johnson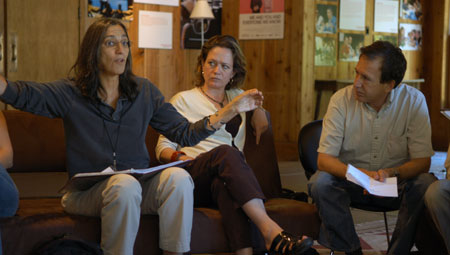 Composer/advisor Miriam Cutler; Director of Sundance's Documentary Program, Cara Mertes; and Director of Sundance Film Music Program, Peter Golub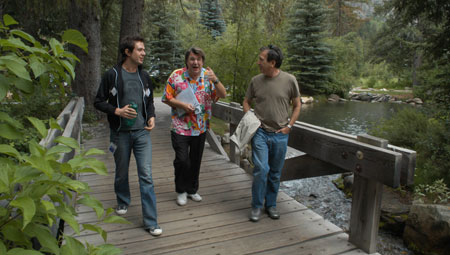 Lab fellow iZler; composer/advisor, Christopher Young; Director of Sundance Film Music Program, Peter Golub