Willie Nelson, Jeffrey Steele, Sony/ATV Earn Top Honors at BMI Country Awards
Awards Honor Premier Songwriters and Publishers at BMI's 55th Annual Ceremony
The BMI Country Awards turned a spry 55 years old as they were held tonight, Tuesday, Nov. 6, at the performing right organization's Music Row offices in Nashville. Broadcast Music, Inc. (BMI) - the first home for country music - was also the first U.S. organization to honor the genre's songwriters and publishers with their own awards show in 1953. BMI President & CEO Del Bryant and Jody Williams, Vice President of Writer/Publisher Relations, Nashville, hosted the black-tie ceremony toasting the writers and publishers of the past year's 50 most-performed country songs in the BMI repertoire.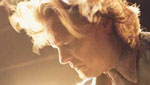 Jeffrey Steele received his second Country Songwriter of the Year title, while his poignant composition "What Hurts The Most" earned the coveted Song of the Year crown. Sony/ATV Music Publishing Nashville snagged Publisher of the Year bragging rights for the sixth consecutive year, and a tribute to Willie Nelson recognized the newest BMI Icon's unifying music and humble dignity.
"What Hurts The Most," co-written by Jeffrey Steele and published by Gottahaveable Music and Bug Music/Songs of Windswept, landed the 39th Robert J. Burton Award, presented to the most performed country song of the year. Recorded by crossover titans Rascal Flatts, the nostalgic ballad earned a slew of accolades including two Grammy nominations, and became the group's fifth no. 1 single.
Nashville's best-selling artists have come to rely on 2007 Country Songwriter of the Year Jeffrey Steele's uncanny hitmaking prowess. Steele secured his first Country Songwriter of the Year win in 2003, and has spent the past four years enriching his bejeweled catalog, which includes five of this year's most performed songs: Rascal Flatts' "My Wish," "Me and My Gang," and "What Hurts the Most," Steve Holy's "Brand New Girlfriend" and Keith Anderson's "Every Time I Hear Your Name."
With 17 songs among this year's top 50, Sony/ATV Music Publishing Nashville (through its companies Sony/ATV Acuff Rose, Sony/ATV Songs LLC, Sony/ATV Melody and Sony/ATV Tree) picked up its sixth consecutive Publisher of the Year win. The publishing powerhouse accumulated the highest percentage of copyright ownership thanks to award songs including "Give It Away," "Would You Go With Me," "Every Mile A Memory," "Tim McGraw" and "Kerosene."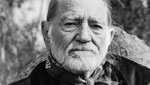 The capstone of the evening took the form of the Icon tribute to beloved legend Willie Nelson, featuring performances by fellow pioneers Kris Kristofferson and Emmylou Harris, along with contemporary country trendsetters Toby Keith, Josh Turner and Keith Urban. Willie Nelson's ascendance to internationally-renowned treasure is a singular path marked by self-belief and musical brilliance. As a BMI Icon, Nelson will perhaps be recognized most for his songwriting, which has long enraptured the entire world. His love of the offbeat and heedlessness of conventional time signatures have made Nelson an innovative and inimitable guitarist. As a singer, his deft phrasing and naked sincerity are irresistible. A romantic aesthete, Willie Nelson makes all that he touches beautiful. The Texas native's "Crazy," "Angel Flying Too Close to the Ground," "Funny How Time Slips Away," "On the Road Again" and "Good Hearted Woman" merely skim the surface of a catalog stacked with unvarnished classics. Famous for his ceaseless touring, Nelson is an untiring philanthropist and humanitarian, most visibly through Willie-coined events including Farm Aid.
The 2007 BMI Country Awards also honored hit songwriters Brett Beavers, Rodney Clawson, Jamey Johnson, Tony Martin, Bill Anderson, Steve Bogard, Scotty Emerick, Toby Keith, Wayne Kirkpatrick, Bobby Pinson and the Warren Brothers, who each supplied two or more songs to the top 50 list.
Publishers EMI Blackwood Music, Inc; Warner-Tamerlane Publishing Corp.; Jeffrey Steele Music Group; Bug Music/Songs of Windswept; Universal Music Publishing Group; Big Gassed Hitties; Brett Beavers Music Group; Gold Watch Music; Music of Stage Three and StyleSonic Music each took home three or more awards.
Below is the complete list of 2007 BMI Country Music Award winners:
ALYSSA LIES
Jason Michael Carroll
More Than Rhymes Music
Universal Music-Careers
Jason Michael Carroll
Arista Nashville

AMARILLO SKY
Big Kenny
Rodney Clawson
Big Love Music
Grinnin' Girl Music
Lucky Thumb Music
Me and My Pickles Music
Jason Aldean
Broken Bow

ANYWAY
Martina McBride
Brad Warren
Brett Warren
Bucky and Clyde Music
Delemmava Music Publishing
StyleSonic Music
Martina McBride
RCA

BRAND NEW GIRLFRIEND
Bart Allmand
Shane Minor
Jeffrey Steele
3 Ring Circus Music
Bug Music/Songs of Windswept
EMI-Blackwood Music, Inc.
Jeffrey Steele Music
Shane Minor Music
Steve Holy
Curb Records

BRING IT ON HOME
Wayne Kirkpatrick
Sell The Cow Music
Warner-Tamerlane Publishing Corp.
Little Big Town
Equity Music Group

THE DOLLAR
Jamey Johnson
Big Gassed Hitties
EMI-Blackwood Music, Inc.
Jamey Johnson
BNA

DON'T FORGET TO REMEMBER ME
Morgane Hayes
EMI-Blackwood Music, Inc.
WZ2 Songs, Inc.
Carrie Underwood
Arista Nashville

EVERY MILE A MEMORY
Brett Beavers
Steve Bogard
Home with the Armadillo Music
Rancho Papa Music
Sony/ATV Melody
Dierks Bentley
Capitol Nashville

EVERY TIME I HEAR YOUR NAME
Jeffrey Steele
Bug Music/Songs of Windswept
Gottahaveable Music
Keith Anderson
Arista Nashville

FEELS JUST LIKE IT SHOULD
Pat Green
EMI-Blackwood Music, Inc.
Greenhorse Music
Pat Green
BNA

GET DRUNK AND BE SOMEBODY
Scotty Emerick
Toby Keith
Florida Room Music
Tokeco Tunes
Toby Keith
Show Dog Records

GIVE IT AWAY
Bill Anderson
Jamey Johnson
Big Gassed Hitties
EMI-Blackwood Music, Inc.
Mr. Bubba Music, Inc.
Sony/ATV Tree
George Strait
MCA Nashville

HOW 'BOUT YOU
Brett Beavers
Eric Church
Run The Trotline Music
Sony/ATV Tree
Eric Church
Capitol Records

I GOT YOU
Craig Morgan
Phil O'Donnell
Daphil Music
Immokalee Music
Magic Mustang Music, Inc.
Triple Shoes Music
Craig Morgan
Broken Bow

I'LL WAIT FOR YOU
Harley Allen
Bill Anderson
Coburn Music, Inc.
Harley Allen Music
Mr. Bubba Music, Inc.
Sony/ATV Tree
Joe Nichols
Universal South

IT JUST COMES NATURAL
Jim Collins
Marv Green
Sexy Tractor Music
Sycamore Canyon Music
Warner-Tamerlane Publishing Corp.
George Strait
MCA Nashville

KEROSENE
Miranda Lambert
Nashville Star Music
Sony/ATV Tree
Miranda Lambert
Epic Records

LADIES LOVE COUNTRY BOYS
Jamey Johnson
George Teren
Big Gassed Hitties
EMI-Blackwood Music, Inc.
House of Full Circle Music
Trace Adkins
Capitol Nashville

LEAVE THE PIECES
Jennifer Hanson
Chaylynn Music
Sony/ATV Acuff Rose
The Wreckers
Maverick/Warner Bros.

LIFE AIN'T ALWAYS BEAUTIFUL
Tommy Lee James
Ballad Boy Music
Still Working For The Man Music, Inc.
Gary Allan
MCA Nashville

LITTLE BIT OF LIFE
Danny Wells
Gimme Them Gimme Them Songs
Songs of Dazahit
Songs of Springfish
Craig Morgan
Broken Bow

A LITTLE TOO LATE
Dean Dillon
Scotty Emerick
Toby Keith
Florida Room Music
Sony/ATV Acuff Rose
Tokeco Tunes
Unwound Music
Toby Keith
Show Dog Records

THE LUCKY ONE
Jay Joyce
Brad Warren
Brett Warren
Bucky and Clyde Music
JoyJayce Music Publishing
Sony/ATV Songs LLC
StyleSonic Music
Faith Hill
Warner Bros. Nashville

ME AND MY GANG
Jeffrey Steele
Jon Stone
Breaking New Ground Publishing
Jeffrey Steele Music
Rascal Flatts
Lyric Street

MOUNTAINS
Larry Boone
Richie McDonald
Paul Nelson
Black To Black Songs
Loremoma Music
Lyrical Mile Music
Patrick Stuart Music
Lonestar
BNA

MY LITTLE GIRL
Tom Douglas
Tim McGraw
Fox Film Music Corporation
Sony/ATV Tree
StyleSonic Music
Tomdouglasmusic
Tim McGraw
Curb Records

MY, OH MY
Michelle Branch
Jessica Harp
Wayne Kirkpatrick
Josh Leo
Barefoot and Starry Eyed Music
I'm Still With the Band Music
Sell The Cow Music
Sony/ATV Tree
Warner-Tamerlane Publishing Corp.
The Wreckers
Maverick/Warner Bros.

MY WISH
Jeffrey Steele
Jeffrey Steele Music
Rascal Flatts
Lyric Street

NOBODY GONNA TELL ME WHAT TO DO
Tim Nichols
Warner-Tamerlane Publishing Corp.
Van Zant
Columbia Records
ONCE IN A LIFETIME
Keith Urban
Babble On Songs
Keith Urban
Capitol Nashville

ONE WING IN THE FIRE
Bobby Pinson
Trent Tomlinson
Malaco Music Company
Music of Stage Three
peermusic III Ltd.
Trent Tomlinson
Lyric Street

THE SEASHORES OF OLD MEXICO
Merle Haggard
Sony/ATV Tree
George Strait
MCA Nashville

SETTLE FOR A SLOWDOWN
Brett Beavers
Tony Martin
Gold Watch Music
Run The Trotline Music
Sony/ATV Tree
Dierks Bentley
Capitol Nashville

SHE'S EVERYTHING
Wil Nance
Ann Wilson Music, Inc.
Hillbilly Willy Songs
Brad Paisley
Arista Nashville

STUPID BOY
Sarah Buxton
Song Planet
Keith Urban
Capitol Nashville

SUMMERTIME
Steve McEwan (PRS)
Birds With Ears Music
EMI-Blackwood Music, Inc.
Kenny Chesney
BNA

SUNSHINE AND SUMMERTIME
Rodney Clawson
Kylie Sackley (APRA)
Steel Wheels Music
Warner-Tamerlane Publishing Corp.
Writer's Extreme Music
Faith Hill
Warner Bros. Nashville

TIM MCGRAW
Taylor Swift
Sony/ATV Tree
Taylor Swift Music
Taylor Swift
Big Machine Records

WANT TO
Kristian Bush
Bobby Pinson
Bobby's Song and Salvage
Dirkpit Music
EMI-Blackwood Music, Inc.
Music of Stage Three
Sugarland
Mercury

WATCHING YOU
Rodney Atkins
Steve Dean
Bethar Music
Mike Curb Music
Rodney Atkins
Curb Records

WHAT HURTS THE MOST
Jeffrey Steele
Bug Music/Songs of Windswept
Gottahaveable Music
Rascal Flatts
Lyric Street

WHEN THE STARS GO BLUE
Ryan Adams
Barland Music
Tim McGraw
Curb Records

WHEREVER YOU ARE
Steve Bogard
Rancho de la Playa Music
Jack Ingram
Big Machine/Show Dog Nashville

WHY
Rodney Clawson
Vicky McGehee
Warner-Tamerlane Publishing Corp.
Writer's Extreme Music
Jason Aldean
Broken Bow

WHY, WHY, WHY
Tony Martin
Mark Nesler
Gold Watch Music
Nashvistaville Songs
Sony/ATV Tree
Billy Currington
Mercury

THE WORLD
Lee Thomas Miller
Hold Jack Music
Music of Stage Three
Brad Paisley
Arista Nashville

WOULD YOU GO WITH ME
Shawn Camp
John Scott Sherrill
All Mighty Dog Music
City Wolf Music
Sony/ATV Tree
Travelin' Arkansawyer Music
Josh Turner
MCA Nashville

YEE HAW
Casey Beathard
Kendell Marvel
Jake Owen
Bug Music/Songs of Windswept
Lavender Zoo Music
Shiitake Maki Publishing
Songs of Thortch
Sony/ATV Acuff Rose
Universal Music-Careers
Jake Owen
RCA

YOU SAVE ME
Troy Verges
Macadoo Music
Songs of Universal, Inc.
Kenny Chesney
BNA

YOU'LL ALWAYS BE MY BABY
Sara Evans
Tony Martin
Tom Shapiro
EMI-Blackwood Music, Inc.
Gingerdog Songs
Gold Watch Music
Piano Wire Music LLC
Sony/ATV Tree

Universal Music-Careers
Sara Evans
RCA