January 14, 2015
BMI Buzz at the Basement: Nashville
BMI Buzz at the Basement (1604 8th Ave S #330, Nashville) showcase at 6:00 p.m. Admission: FREE!
Performances by:
Josh Martin
Emma White
Tristen Smith
Matt Chase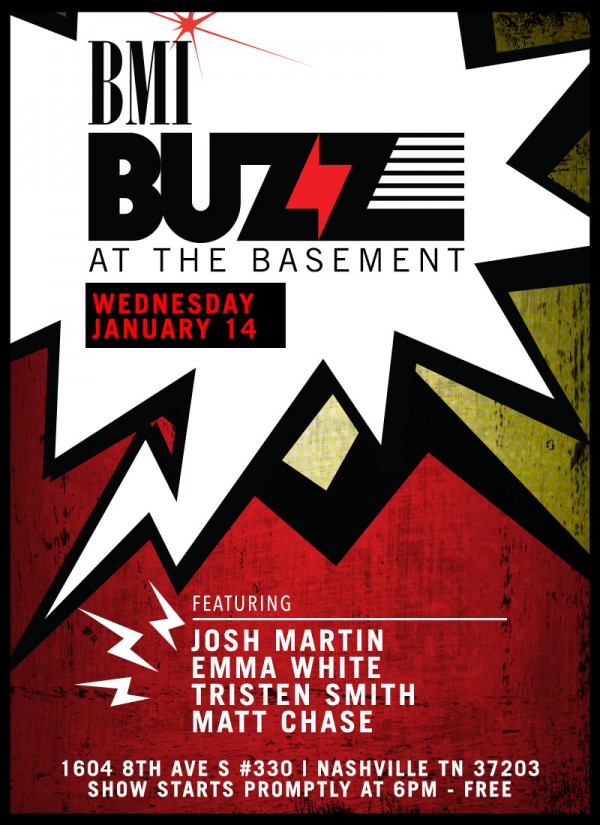 Subscribe to BMI's The Weekly
Each week, Learn, Listen, Watch, Discover and Share with BMI! From must-see videos, to creative inspiration and dynamic playlists we're excited about, BMI's The Weekly is dedicated to delivering specially curated content designed for music creators and music fans alike!