January 18, 2013
Crested Butte Songwriters Festival: Crested Butte, CO
BMI is again a proud sponsor of the 2013 Crested Butte Songwriters Festival. It will feature performances by a collection of the best performing songwriters in the world. Slated for January 16-19, 2013, the festival will revolve around performances staged at Crested Butte hot spots. Crowds will experience the faces, voices and stories behind hit songs during signature in-the-round acoustic performances and raucous, dance-inducing sets will dominate the schedule.
Hosted by Storme Warren, there will be performances by:
Bri Bagwell
Rodney Clawson
Chirs Coady
Dean Dillon
Bill Dowell
Marti Frederiksen
Nicole Galyon
Tyler Hansen
Colin Lake
Wendell Mobley
Paul Overstreet
Even Stevens
Stephanie Lane Stephenson
Chris Young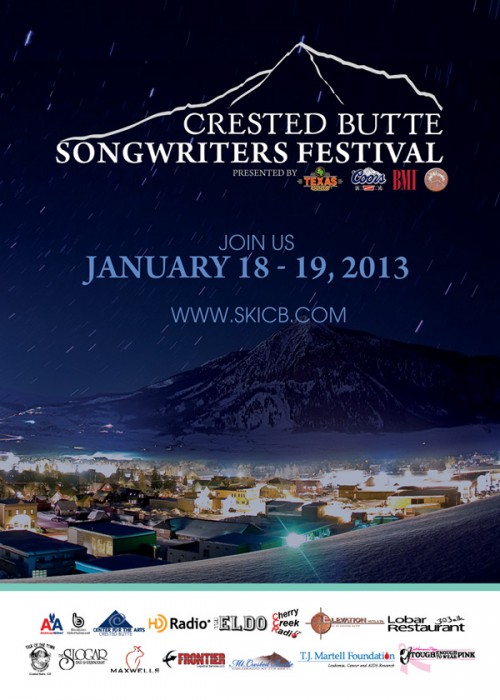 Subscribe to BMI's The Weekly
Each week, Learn, Listen, Watch, Discover and Share with BMI! From must-see videos, to creative inspiration and dynamic playlists we're excited about, BMI's The Weekly is dedicated to delivering specially curated content designed for music creators and music fans alike!