May 26, 2012
Musicians Corner: Nashville
BMI is a proud sponsor of "Musicians Corner," free outside concerts at Centennial Park in Nashville, TN, taking place on Saturday afternoons, May 5, 12, 19, and 26, 3:00-6:00 PM.
May 26th Performers:
Andy Davis (www.andydavisonline.com)
Heypenny (heypennyband.wordpress.com)
Star and Micey (starandmicey.com)
Us and Our Daughters (usandourdaughters.com)
For more information, visit musicianscornernashville.com)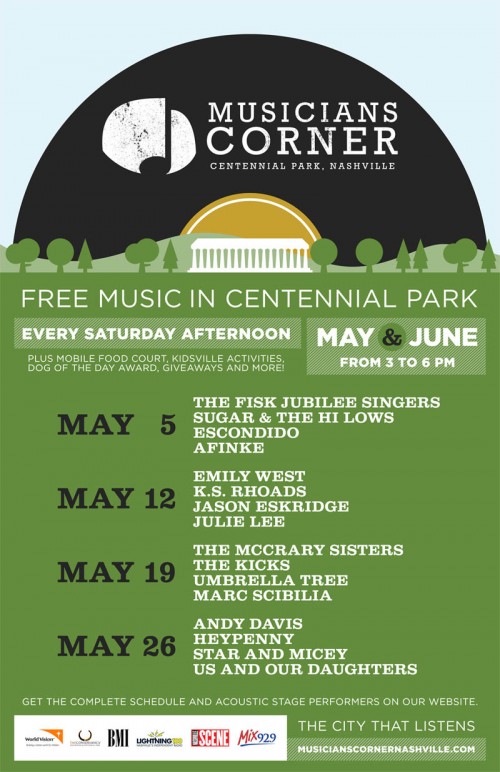 Subscribe to BMI's The Weekly
Each week, Learn, Listen, Watch, Discover and Share with BMI! From must-see videos, to creative inspiration and dynamic playlists we're excited about, BMI's The Weekly is dedicated to delivering specially curated content designed for music creators and music fans alike!