September 24, 2011
BMI "Music in Film" Panel @ Woodstock Film Festival
Moderated by Doreen Ringer Ross, BMI Vice President, Film/TV Relations, BMI will present "Music in Film," a frank and lively discussion about the creative and aesthetic aspects of music in film, the composer/director relationship, and the unique concerns of music in new media, during the 2011 Woodstock Film Festival in Woodstock, New York, at 4:00 PM in Utopia Studios (293 Tinker St., Woodstock, NY).
Panelists include: George S. Clinton, Sue Jacobs, Amy Rosen, Alex Steyermark, Michael Bacon, and David Grubin
Tickets: $15. Click here for more information.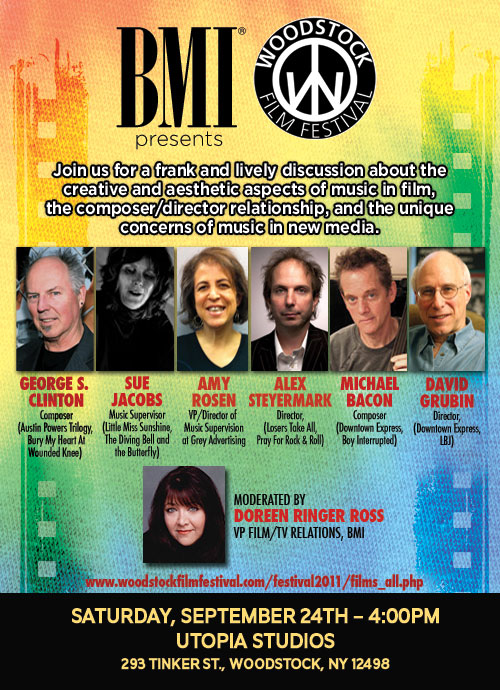 Subscribe to BMI's The Weekly
Each week, Learn, Listen, Watch, Discover and Share with BMI! From must-see videos, to creative inspiration and dynamic playlists we're excited about, BMI's The Weekly is dedicated to delivering specially curated content designed for music creators and music fans alike!