August 20, 2011
BMI Roundtable Chat…Los Angeles
Don't Knock the Rock Film & Music Festival's BMI Roundtable Chat: Music in Film, TV, and New Media will take place at the Silent Movie Theatre (611 North Fairfax Avenue, Los Angeles) from 12:00-1:30 PM.
Tickets: $7 - Click here to purchase tickets.
This panel will be moderated by Michael Des Barres, with BMI's VP Film/TV Relations Doreen Ringer Ross as a panelist, along with Director Allison Anders; Paramount Pictures' Liz McNicoll, Music Supervisors Tiffany Anders and Howard Parr; Ole Music Publishing's John Anderson; and composers Michael Andrews and Andrew Gross.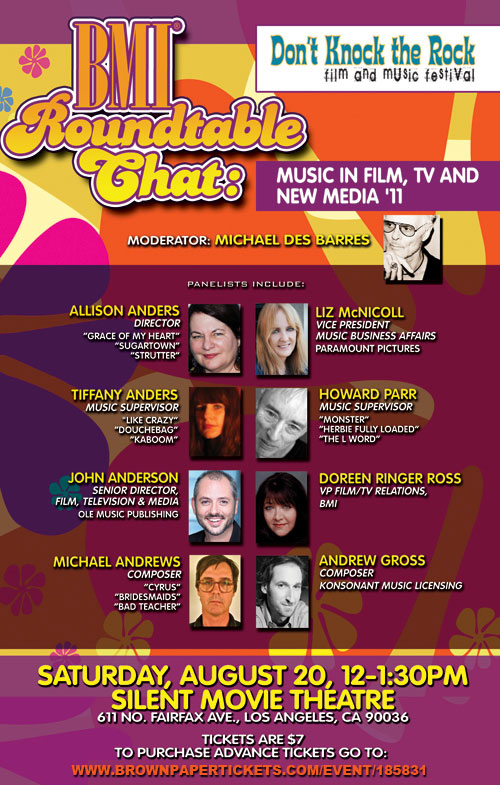 Subscribe to BMI's The Weekly
Each week, Learn, Listen, Watch, Discover and Share with BMI! From must-see videos, to creative inspiration and dynamic playlists we're excited about, BMI's The Weekly is dedicated to delivering specially curated content designed for music creators and music fans alike!