July 21, 2011
BMI @ Comic-Con: San Diego, CA
BMI and White Bear PR are proud to announce "The Character of Music" panel at the Comic-Con International at 2:30 PM at the San Diego Convention Center, Room 6A.
BMI composers Dan Licht, Jeremy Zuckerman, Benjamin Wynn and Noah Sorota will discuss the importance of music in film and TV alongside their executive producer counterparts Sara Colleton, Bryan Konietzko, Michael Dante DiMartino, and Mark Verheiden will also discuss their working relationships, how music plays a character in their stories and the intense process of scoring their projects.
The panel discussion will be lead by BMI Director of Film & TV Relations, Anne Cecere. The event is open only to Comic-Con badge holders.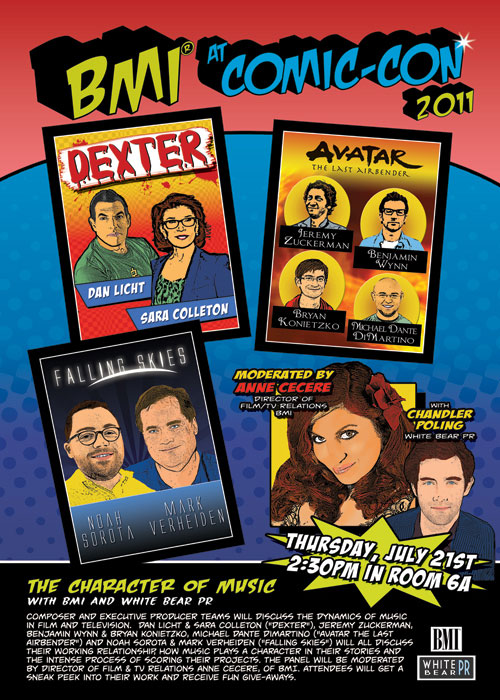 Subscribe to BMI's The Weekly
Each week, Learn, Listen, Watch, Discover and Share with BMI! From must-see videos, to creative inspiration and dynamic playlists we're excited about, BMI's The Weekly is dedicated to delivering specially curated content designed for music creators and music fans alike!