March 16, 2011
The San Diego Hoe-Down: Austin, TX
The San Diego Music Foundation is hosting a "San Diego Hoe-Down" party at SXSW. March 16th 12PM to 6PM at Lustre Pearl for free tacos and beer and performances from: American Royalty, Saint Motel, Writer, Leslie & The Badgers, Little Hurricane, The Silent Comedy and Ume. Click here to RSVP.
Visit sandiegomusicfoundation.org for more information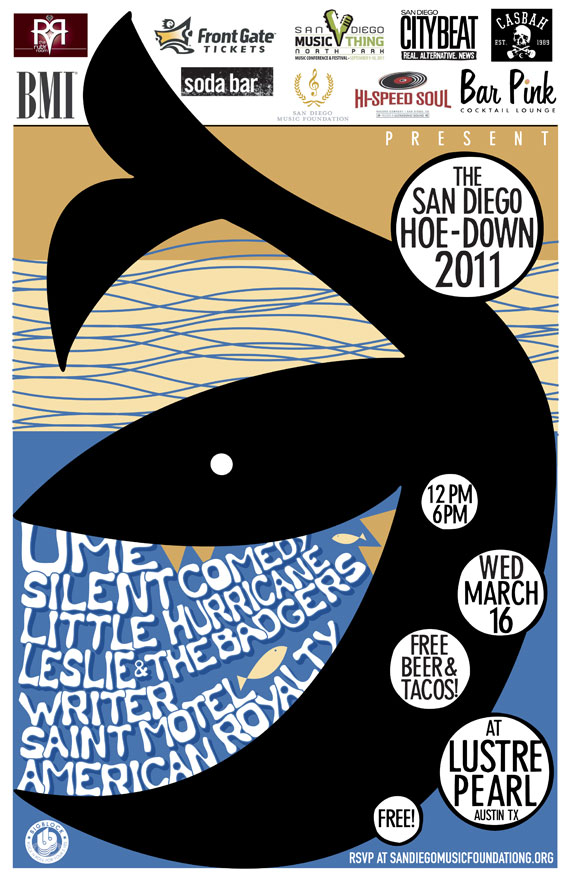 Subscribe to BMI's The Weekly
Each week, Learn, Listen, Watch, Discover and Share with BMI! From must-see videos, to creative inspiration and dynamic playlists we're excited about, BMI's The Weekly is dedicated to delivering specially curated content designed for music creators and music fans alike!