August 7, 2010
BMI Roundtable Chat: Music in Film, TV and New Media 2010
As part of the Don't Knock the Rock Film and Music Festival BMI presents a roundtable chat moderated by Michael Des Barres "Music in Film, TV and New Media 2010".
Panelists include: Allison Anders, Jeff Danna, Tiffany Anders, Stephen Kijak, Carter Armstrong, Howard Parr, Michelle Belcher, and BMI's Doreen Ringer Ross.
August 7th 2pm Silent Movie Theatre, 611 North Fairfax Avenue, Los Angeles, CA
Tickets $7, to purchase tickets in advance: www.brownpapertickets.com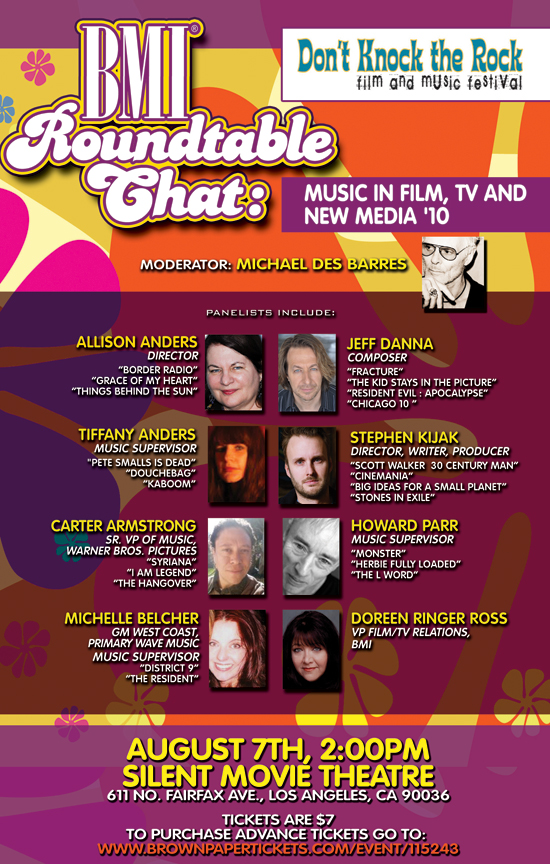 Subscribe to BMI's The Weekly
Each week, Learn, Listen, Watch, Discover and Share with BMI! From must-see videos, to creative inspiration and dynamic playlists we're excited about, BMI's The Weekly is dedicated to delivering specially curated content designed for music creators and music fans alike!