March 4, 2010
BMI presents . . . Industry Insider Series: New York
BMI's Industry Insider Series: "How I Produced the Record" will be held at the Highline Ballroom (431 W. 16th Street, btwn 9th & 10th Avenues, New York City and be moderated by FUSE TV's Allison Hagendorf and will feature Ben Phillips & Kato Khandwala, Carl Sturken & Evan Rogers.
Special performances by:
Morningwood
Taylor Momsen
Shontelle
Admission: $10 in advance/$12 day of show.
For tickets, visit Ticketweb.com.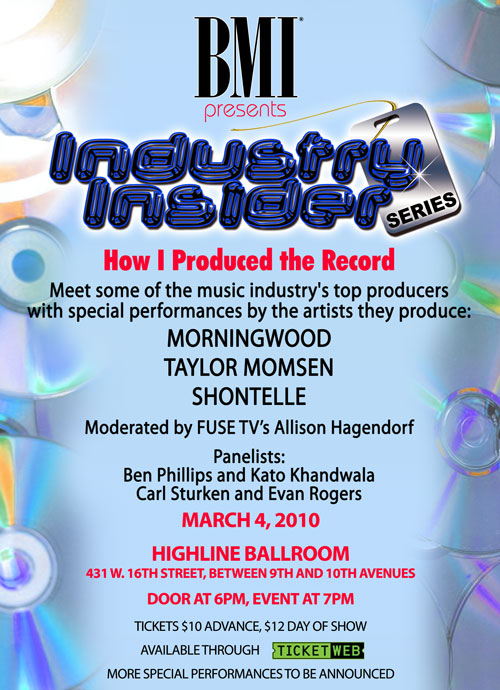 Subscribe to BMI's The Weekly
Each week, Learn, Listen, Watch, Discover and Share with BMI! From must-see videos, to creative inspiration and dynamic playlists we're excited about, BMI's The Weekly is dedicated to delivering specially curated content designed for music creators and music fans alike!