April 23, 2009
BMI Unsigned Urban Showcase: Atlanta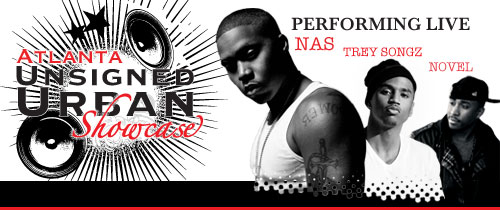 'DJ Khaled is the host of this year's BMI Unsigned Urban Showcase, which will also headline Nas, Trey Songz and Novel at E.S.S.O. (1599 Memorial Drive, SE, Atlanta, GA). Doors open at 8:00 p.m., show starts at 9:00 p.m.  For $25 limited advance tickets & table reservations, please call (404) 378-1095 or log on to www.ticketalternative.com to purchase tickets.
The four finalists selected to compete in front of the music industry's top executives, artists, producers, managers, & attorneys are:
Ryn Nicole
Kameron Corvet
718
Rain
Subscribe to BMI's The Weekly
Each week, Learn, Listen, Watch, Discover and Share with BMI! From must-see videos, to creative inspiration and dynamic playlists we're excited about, BMI's The Weekly is dedicated to delivering specially curated content designed for music creators and music fans alike!