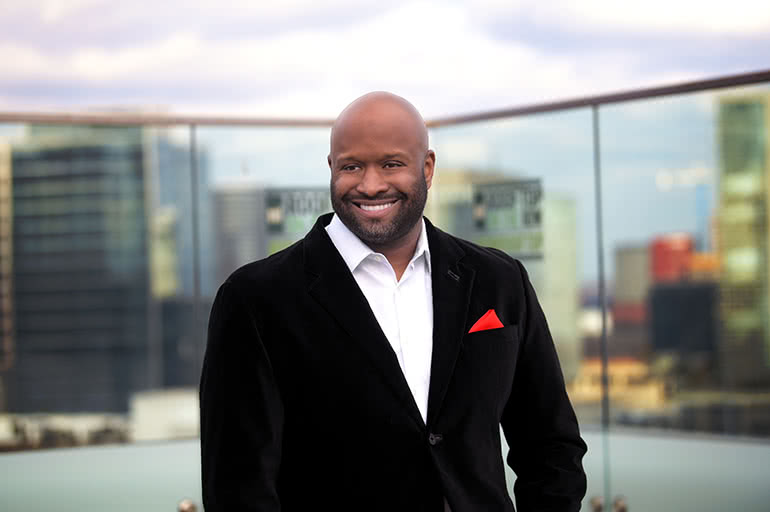 Shannon Sanders is Executive Director, Creative at Broadcast Music, Inc. (BMI) based in the Company's Nashville office. In this role, Sanders is responsible for signing and developing top talent and also supporting BMI's extensive family of songwriters and publishers. Creating and participating in educational, networking and showcase events specifically designed to promote awareness, he elevates up-and-coming and established songwriters alike.

As a 25-year music industry veteran, Sanders joins BMI as a two-time GRAMMY, three-time Emmy, and Dove Award-winning songwriter/producer with an ear for current trends as well as an appreciation of legacy artists. He is the founder and original Program Director of Nashville's 102.1 The VILLE, a classic soul and R&B radio station that is committed to playing local artists. Additionally, he has served as the co-musical director for India.Arie, as well as the Fisk Jubilee Singers.

As a respected member of Nashville's music industry, Sanders is a trusted advocate for music creators. He is involved in numerous organizations, including the Recording Academy, NMAAM (National Museum of African American Music), Leadership Music, Nashville Ballet, AIMP (Association of Independent Music Publishers), Country Music Hall of Fame Education Committee, W.O. Smith, and NME (Nashville Music Equality). Sanders also serves as a City Tourism Commissioner for the NCVC (Nashville Convention and Visitors Corporation) and was named as one of the 2016 Black Enterprise 100 Modern Men of Distinction.

Sanders is an alum of Tennessee State University and was recently inducted into the University's Hall of Fame for Distinguished Alumni.