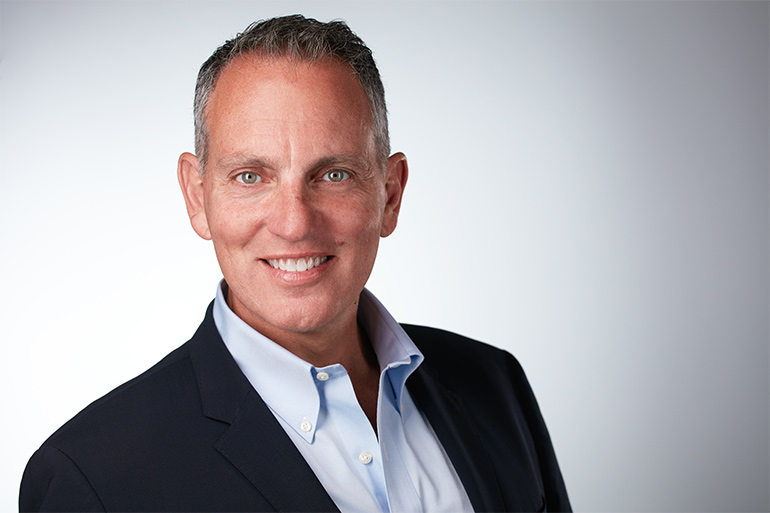 Mike O'Neill is President and Chief Executive Officer of BMI® (Broadcast Music, Inc.®). In this role, Mr. O'Neill oversees all of BMI's business operations, both domestically and globally, and directs the Company's strategic growth to benefit BMI's songwriters, composers, music publishers and licensees. He is also a member of BMI's Board of Directors.
Under Mr. O'Neill's leadership, BMI has reported its highest-ever revenue and distributions to its affiliated songwriters, composers and publishers. Notably, BMI became the first music rights organization in the world to deliver more than $1 billion in public performance royalties to its affiliates. Additionally, Mr. O'Neill spearheaded BMI's historic victory over the U.S. Department of Justice to ensure the continued practice of fractional licensing. He has also overseen exponential growth year-over-year in both signing up tens of thousands of new affiliates to the Company and processing trillions of performances, adapting to the seismic digital shift in how music is consumed.
Mr. O'Neill has been with BMI for 29 years. Prior to his current role, he oversaw all aspects of BMI's Creative team, as well as Domestic Licensing and revenue generation, including radio, television, cable, satellite, and the general licensing division, while managing royalty distributions and administrative services groups. He has led licensing negotiations, developed new licenses and sales policies and spearheaded a new customer relations campaign. He was also instrumental in developing the groundbreaking BMI Live program, which pays performing songwriters for live performances in small venues.
Mr. O'Neill joined BMI in 1994 as Director, Group and National Accounts, from CBS-TV Network, where he was Director, CBS Affiliate Relations. Within two years, he was appointed Assistant Vice President, Media Licensing, and two years later, Vice President, Sales and Administration, Media Licensing. In 2006, he was appointed Senior Vice President, Licensing, and in 2010, Senior Vice President, Repertoire and Licensing. In September of 2013, he received his appointment as Chief Executive Officer and assumed the additional title of President in July of 2014.
Mr. O'Neill holds an MBA from Rutgers University in Marketing and Finance and received his undergraduate degree in Business Administration from Montclair University. He is Chairman of the Board of FastTrack and sits on the Board of Directors for the Songwriters Hall of Fame, the Broadcasters Foundation of America and Monmouth Medical Center Foundation. He also serves as Honorary Chair of the BMI Foundation. In 2019, O'Neill was honored with the T.J. Martell Legacy Award and was inducted into the Broadcasting & Cable Hall of Fame.