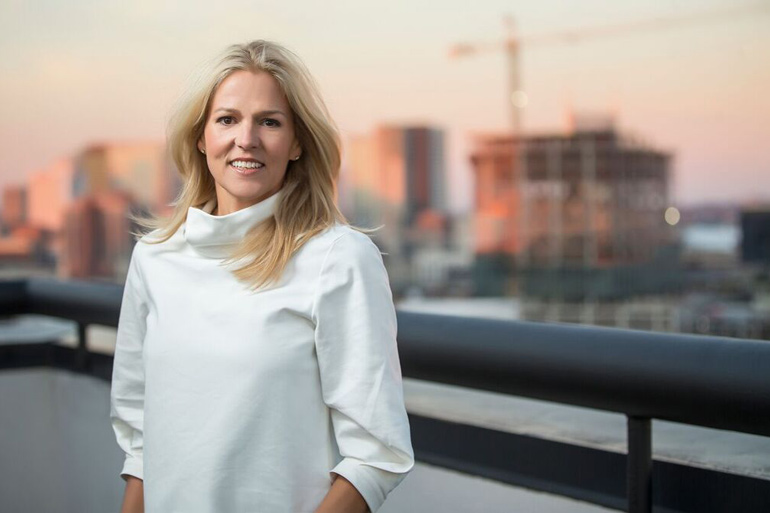 Leslie Roberts is BMI's Assistant Vice President, Creative in Nashville. Leslie is responsible for signing and developing new talent and supporting BMI's extensive family of songwriters and publishers, focusing on, but not limited to, both country and Christian genres. She assists BMI songwriters with creative and administrative tasks and helps coordinate showcases, seminars and other events in BMI's stacked calendar, including planning and hosting the BMI Christian and Country Awards. 

Leslie is also involved with college programs and outreach such as Catalog Cast. A program that helps develop the next generation of leaders in the music business. Leslie organizes networking events for the music business community, including the "Next Big Wave" songwriter event and the Young Music Business Professionals breakfast. Taylor Swift, Hardy and Thomas Rhett are just a few of the artists she has worked with throughout her career. She was honored by Music Row Magazine as a 2016 "Rising Women on the Row" winner. In 2019, she received the AIMP Nashville Song Champion of the Year Award.
A respected member of Nashville's music industry, Leslie worked for five years with Sony BMG in Nashville, where she was Manager, Artist & Repertoire. She was also in publishing for three years with Music City-based publishers Mighty Isis Music. Active in the music community, Leslie serves on Porter's Call, AIMP and the Gospel Music Association's board of directors. The Native Nashvillian also serves on the Cumberland Heights board, where she was given the Sheila Keeble Award, honoring a woman who has made a difference in the recovery community. When she's not working, Leslie enjoys spending time with her husband and two sons.