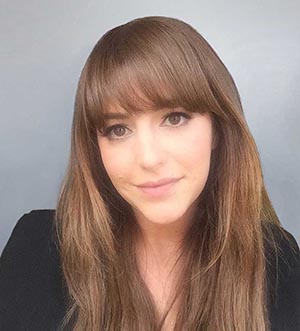 Jessa Gelt is Executive Director, Creative at Broadcast Music, Inc. (BMI). In this position, she is responsible for enhancing the overall growth of the pop, rock and indie genres through her efforts in signing new songwriters, artists and bands while maintaining relationships with existing BMI affiliates worldwide.
Gelt plays an integral role in establishing BMI as a trendsetter within the indie sector through spearheading BMI's Indie Spotlight, which highlights both new and prominent indie artists and bands, assisting with the Acoustic Lounge performance series and Speed Dating for Songwriters™ out of the LA office and facilitating various BMI songwriting camps. Most notably, Gelt was involved in the curation of the Aspen Song Camp, which led to the 2018/2019 hit single "High Hopes" by Panic! At The Disco. She also conceptualized BMI's Speaker Sessions, an educational event featuring prominent figures in the music industry who provide career advice and more to BMI affiliates.
Since joining BMI in 2012 as an Associate Director, Gelt has been vital in affiliating, cultivating and working with many songwriters and producers to BMI including Julia Michaels, Ian Kirkpatrick, Sasha Sloan, Normani, Jason Evigan, Ilsey Juber, ROMANS, Sarah Aarons, Charlie Handsome, Johnny McDaid and Brockhampton, to name a few. She also secures talent for San Francisco's Noise Pop Festival and works closely with the rest of BMI's Creative team for SXSW, Lollapalooza and other regional stages. She was promoted to her current position in 2019.
Prior to BMI, Gelt worked at EMI Music Publishing where she scouted new talent, coordinated writer sessions, workshops and song camps to support their Pop/Rock/Indie artist rosters before transitioning into a similar role with Sony/ATV.
Recently, Gelt was selected to join BMI's Internal Diversity, Equity & Inclusion Task Force, which was created to ensure that the company continues to foster a culture that embraces a diversity of talent values, ideas, beliefs and backgrounds. She's also a member of Future Hope, a subsidiary group connected to City of Hope's Music, Film, and Entertainment Industry (MFEI) charitable organization.